OICR information session 1 | Collaborative Research Resources
OICR's Collaborative Research Resources (CRR) provides expertise, advice and access to research services on a cost-recovery basis. Researchers can benefit from OICR's high-end technology infrastructure, world-leading research knowledge, high-quality services and support at each stage of their project's development process. These information sessions will showcase the capabilities from the CRR teams followed by a Q&A session.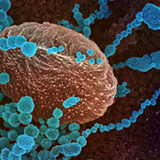 October 11
2 - 3 pm
Register
This session will cover the following programs:
Looking Ahead
Receive the latest news, event invites, funding opportunities and more from the Ontario Institute for Cancer Research.