Dr. Amit Oza
Co-Leader, Ovarian Cancer Translational Research Initiative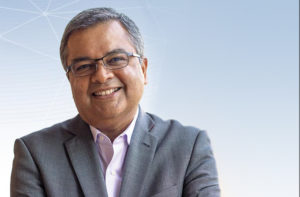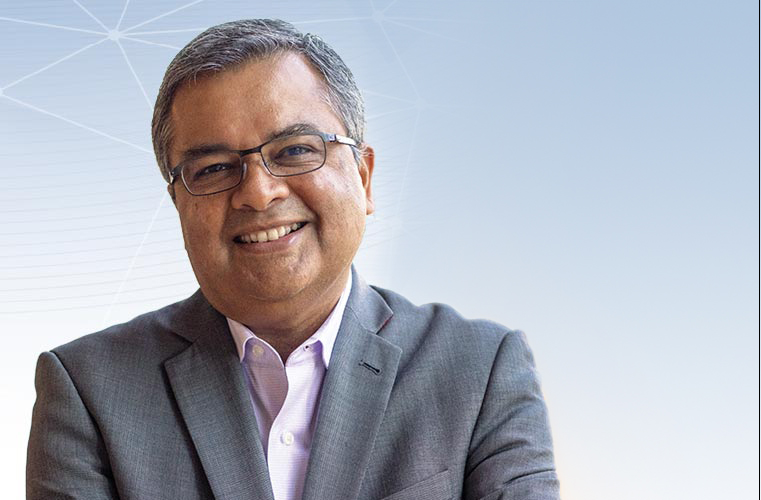 Dr. Amit Oza is Head of the Division of Medical Oncology & Hematology, and Medical Director of the Cancer Clinical Research Unit at Princess Margaret (PM) Cancer Centre. He is also co-Director of the Bras Drug Development Program at PM Cancer Centre, Scientist at the Ontario Cancer Institute, and Professor of Medicine at University of Toronto. He leads OICR's Ovarian Cancer Translational Research Initiative.
Dr. Oza has been the principal investigator and co-investigator in more than 100 clinical trials for gynecological cancer and advanced colorectal malignancies. He is the past co-chair of the National Cancer Institute Gynecologic Cancer Steering Committee, and Executive Member of the international Gynecologic Cancer InterGroup.
Current affiliations
Senior Staff Physician, Princess Margaret Cancer Centre;
Head, Department of Medical Oncology & Hematology, Princess Margaret Cancer Centre;
Chair, Investigational Drug Steering Committee, National Cancer Institute;
Head, Clinical Research DMOH Medicine, Princess Margaret cancer Centre;
Chief Executive Officer, Ozmosis;
Professor of Medicine, University of Toronto;
Fields Institute Fellow, Fields Institute for Research in Mathematical Sciences;
Co-founder & Director of Mathematical Medicine, Fields Institute for Research in Mathematical Sciences;
Scientist, Ontario Cancer Institute.
Research interests
Medical Oncology;
Drug Development;
Clinical Trials;
Translational Research;
Gynecological Cancer.
Top publications
Oza AM, Matulonis UA, Malander S, Hudgens S, Sehouli J, Del Campo JM, Berton-Rigaud D, Banerjee S, Scambia G, Berek JS, Lund B, Tinker AV, Hilpert F, Vázquez IP, D'Hondt V, Benigno B, Provencher D, Buscema J, Agarwal S, Mirza MR.
Quality of life in patients with recurrent ovarian cancer treated with niraparib versus placebo (ENGOT-OV16/NOVA): results from a double-blind, phase 3, randomised controlled trial.
Lancet Oncol. 2018; 19(8):1117-1125.
Lheureux S, Bruce JP, Burnier JV, Karakasis K, Shaw PA, Clarke BA, Yang SY, Quevedo R, Li T, Dowar M, Bowering V, Pugh TJ, Oza AM.
Somatic BRCA1/2 Recovery as a Resistance Mechanism After Exceptional Response to Poly (ADP-ribose) Polymerase Inhibition.
J Clin Oncol. 2017;35(11):1240-1249.
Coleman RL, Oza AM, Lorusso D, Aghajanian C, Oaknin A, Dean A, Colombo N, Weberpals JI, Clamp A, Scambia G, Leary A, Holloway RW, Gancedo MA, Fong PC, Goh JC, O'Malley DM, Armstrong DK, Garcia-Donas J, Swisher EM, Floquet A, Konecny GE, McNeish IA, Scott CL, Cameron T, Maloney L, Isaacson J, Goble S, Grace C, Harding TC, Raponi M, Sun J, Lin KK, Giordano H, Ledermann JA, ARIEL3 investigators.
Rucaparib maintenance treatment for recurrent ovarian carcinoma after response to platinum therapy (ARIEL3): a randomised, double-blind, placebo-controlled, phase 3 trial.
Lancet. 2017;390(10106):1949-1961.
Mirza MR, Monk BJ, Herrstedt J, Oza AM, Mahner S, Redondo A, Fabbro M, Ledermann JA, Lorusso D, Vergote I, Ben-Baruch NE, Marth C, Mądry R, Christensen RD, Berek JS, Dørum A, Tinker AV, du Bois A, González-Martín A, Follana P, Benigno B, Rosenberg P, Gilbert L, Rimel BJ, Buscema J, Balser JP, Agarwal S, Matulonis UA, ENGOT-OV16/NOVA Investigators.
Niraparib Maintenance Therapy in Platinum-Sensitive, Recurrent Ovarian Cancer.
N Engl J Med. 2016;375(22):2154-2164.
See Dr. Oza's recent publications on PubMed.
Awards
University of Toronto Award for Teaching Excellence, 1996;
Hasselback Award for Teaching Excellence, 1994, 1996;
Proxime Accessit in Walsham Prize in Surgical Pathology, 1983;
Commendation in Duke Elder National Ophthalmology, 1982.
Previous experience
FRCP, Royal College of Physicians;
MD, St. Bartholomew's Hospital Medical College;
MRCP, Royal College of Physicians;
MB, University of London;
BSc, University of London.
Opportunities to collaborate
For opportunities to collaborate with Dr. Oza, please contact him directly.
Visit OICR's Collaborative Research Resources directory for more opportunities to collaborate with OICR researchers.
Related links
University Health Network Researcher Page – Dr. Amit Oza
Contact
Dr. Amit Oza
Amit.Oza@uhn.ca