Dr. Christina Yung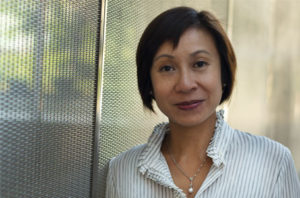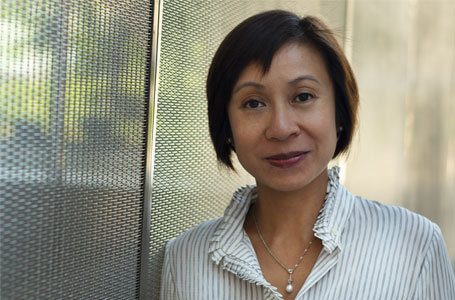 Director, Genome Informatics
Dr. Christina Yung leads a team of software engineers, infrastructure specialists and bioinformaticians at OICR to build tools that empower and accelerate cancer research discoveries. Dr. Yung and her team develop data portals and full stack software for ICGC initiatives (including ICGC-ARGO and ICGC's Data Portal), the Kids First Data Resource Portal and the NCI Genomics Data Commons amongst other big data projects.
Dr. Yung's previous experience includes managing the Pan-Cancer Analysis of Whole Genomes (PCAWG) Technical Working Group, and the Cancer Genome Collaboratory (CGC). With her interdisciplinary background in bioinformatics, computational biology, machine learning, cancer genomics and cloud computing, Dr. Yung's work spans multiple scientific disciplines and all cancer types.
Research Interests
Software engineering
Data coordination, data management and data portals
Big data infrastructure
Cloud computing
Select publications
Yung CK, O'Connor BD, Yakneen S, …, on behalf of the PanCancer Analysis of Whole Genomes Technical Working Group and the PanCancer Analysis of Whole Genomes Network.

Large-Scale Uniform Analysis of Cancer Whole Genomes in Multiple Computing Environments

. 2017; In press. doi: https://www.biorxiv.org/content/10.1101/161638v1.
Seong BKA, Fathers KE, Hallett R, Yung CK, …, Kaplan DR. A metastatic mouse model identifies genes that regulate neuroblastoma metastasis. Cancer Res. 2017; 77(3):696-706.
Notta F, Chan-Seng-Yue M, Lemire M, …, Yung CK, …, Gallinger S. A renewed model of pancreatic cancer evolution based on genomic rearrangement patterns. Nature. 2017; 542(7639):124.
Denroche RE, Mullen L, Timms L, …, Yung CK, …, Brown AM. A cancer cell-line titration series for evaluating somatic classification. BMC Res Notes. 2015; 8:823.
Deshwar AG, Vembu S, Yung CK, …, Morris Q. PhyloWGS: reconstructing subclonal composition and evolution from whole-genome sequencing of tumors. Genome Biol. 2015; 16:35.
See Dr. Yung's recent publications on PubMed.
Tools
Overture – an open-source software suite to build data portals.
Previous experience and education
Director of Data Commons, Center for Data Intensive Science, University of Chicago
Leader, Technical Working Group, PanCancer Analysis of Whole Genomes (PCAWG), OICR
Project Manager, Cancer Genome Collaboratory, OICR
Informatics Manager, Genome Analysis, OICR
MSc and PhD, Biomedical Engineering, Johns Hopkins University
Related links
OICR's Software Engineering Blog
OICR's Genome Informatics Program
Kids First Data Resource Portal
ICGC Data Portal: Pan-Cancer Analysis of Whole Genomes
Human Cancer Models Initiative (HCMI) Searchable Catalog
Opportunities to collaborate
To collaborate with Dr. Yung or her Genome Informatics team, please contact her directly.
Visit OICR's Collaborative Research Resources directory for more opportunities to collaborate with OICR researchers.
Contact
Dr. Christina Yung
Christina.Yung@oicr.on.ca