Dr. Courtney Jones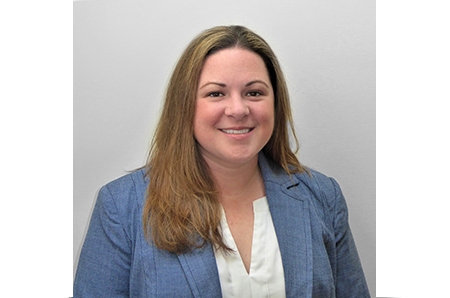 Investigator I
The overall goal of Dr. Jones' research is to identify, characterize, and target metabolic vulnerabilities of leukemic stem cells in order to improve outcomes for patients with leukemia. To achieve this goal her lab uses primary leukemia specimens, patient-derived xenograft models, as well as mass spectrometry-based metabolomic and lipidomic analysis. The ultimate objective of the lab is to translate laboratory findings into the clinic and understand clinical observations through laboratory studies.
Current affiliations
Scientist, Princess Margaret Cancer Centre, University Health Network
Investigator I, OICR
Research interests
Leukemic stem cells
Cancer metabolism
Metabolomics
Cancer stem cells
Select publications
Jones CL, Stevens BM, D'Alessandro A, …, Jordan CT. Cysteine depletion targets leukemia stem cells through inhibition of electron transport complex II. Blood. 2019; 134(4):389-394.
Jones CL, Stevens BM, D'Alessandro A,…, Jordan CT. Inhibition of Amino Acid Metabolism Selectively Targets Human Leukemia Stem Cells. Cancer Cell. 2019; 35(2):333-335.
Pollyea DA*, Stevens BM*, Jones CL*, …, Jordan CT. Venetoclax with Azacitidine Disrupts Energy Metabolism and Targets Leukemia Stem Cells in Acute Myeloid Leukemia Patients. Nature Medicine. 2018; 24(12):1859-1866.
See Dr. Jones' recent publications on PubMed.
Previous experience and education
Postdoctoral Fellow, University of Colorado
PhD, New York University Medical Center
Awards
Aspen Cancer Conference Fellows Award
American Society of Hematology Abstract Award
University of Colorado Postdoctoral Mentorship Award
Related links
Courtney Jones, PhD – University Health Network researcher page
Opportunities to collaborate
To collaborate with Dr. Jones, please contact her directly.
Visit OICR's Collaborative Research Resources directory for more opportunities to collaborate with OICR researchers.
Contact
Dr. Courtney Jones
courtney.jones@uhnresearch.ca