Dr. David Soave
Associate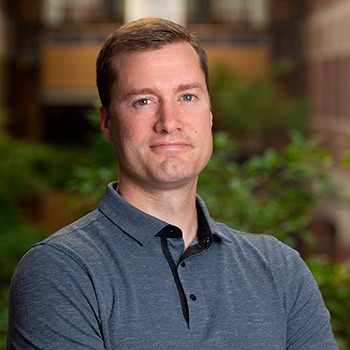 Dr. David Soave's research focuses on two main areas:
Developing methods and computational tools for gene mapping of complex traits utilizing big databases; and
Developing methods for the design and analysis of studies based on subsets of large, prospective cohorts.
Dr. Soave is affiliated with the Ontario Institute for Cancer Research and the Ontario Health Study where he collaborates with population geneticists and molecular biologists to develop methods for analyzing complex biological and health outcome data related to various cancer tissue types.
Current affiliations
Associate, OICR
Assistant Professor, Wilfrid Laurier University
Research interests
Statistical genetics
Predictive modelling for health outcomes
Design and analysis of two-phase studies
Risk prediction modeling
Survival analysis
Longitudinal data analysis
Select publications
See Dr. Soave's recent publications on PubMed or on Google Scholar.
Tools
Awards
Canadian Statistical Sciences Institute and OICR, Biostatistics Training Initiative Fellowship Award, 2016
Previous experience and education
Lecturer, Department of Molecular Genetics, University of Toronto
Assistant Professor, Canadian Memorial Chiropractic College
Related links
Wilfrid Laurier Faculty Page – David Soave
Opportunities to collaborate
If interested in collaborating with Dr. Soave, please contact him directly.
Visit OICR's Collaborative Research Resources directory for more opportunities to collaborate with OICR researchers.
Contact
Dr. David Soave
dsoave@wlu.ca