Dr. John McPherson
Associate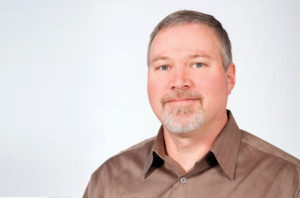 Dr. John McPherson is an OICR associate researcher specializing in genome technologies. His research group, based at the University of California, Davis, is interested in:
understanding the mechanisms underlying structural rearrangements in tumors;
bringing advanced genomic technologies to clinical application in personalized diagnosis and targeted therapeutics through maximizing the data yield from small biopsies and circulating cell free DNA; and
reducing chemotherapy-induced side effects during cancer treatment.
Current affiliations
OICR Associate, OICR;
Deputy Director and Associate Director for Basic Science at UC Davis Comprehensive Cancer Center;
Member: University of California Cancer Research Coordinating Committee;
Member: Program Committee for Advances in Genome Biology and Technology Annual Meeting;
Member: International Scientific Steering Committee, International Cancer Genome Consortium.
Select publications
Nattestad M, Goodwin S, Ng K, Baslan T, Sedlazeck FJ, Rescheneder P, Garvin T, Fang H, Gurtowski J, Hutton E, Tseng E, Chin C-S, Beck T, Sundaravadanam Y, Kramer M, Antoniou E, McPherson JD, Hicks J, McCombie WR, Schatz MC.
Complex rearrangements and oncogene amplifications revealed by long-read DNA and RNA sequencing of a breast cancer cell line.
Genome Res. 2018; 28(8):1126-1135.
Riess JW, Gandara DR, Frampton GM, Madison R, Peled N, Bufill JA, Dy GK, Ou SI, Stephens PJ, McPherson JD, Lara PN Jr, Burich RA, Ross JS, Miller VA, Ali SM, Mack PC, Schrock AB.
Diverse EGFR Exon 20 Insertions and Co-Occurring Molecular Alterations Identified by Comprehensive Genomic Profiling of NSCLC.
J Thorac Oncol. 2018; 13(10):1560-1568.
Kiuru M, Tartar DM, Qi L, Chen D, Yu L, Konia T, McPherson JD, Murphy WJ, and Fung MA.
Improving classification of melanocytic nevi: BRAF V600E expression associated with distinct histomorphologic features.
J Am Acad Dermatol. 2018; 79(2):221-229.
Shlush LI, Mitchell A, Heisler L, Abelson S, Ng SWK, Trotman-Grant A, Medeiros JJF, Rao-Bhatia A, Jaciw-Zurakowsky I, Marke R, McLeod JL, Doedens M, Bader G, Voisin V, Xu C, McPherson JD, Hudson TJ, Wang JCY, Minden MD, Dick JE.
Tracing the origins of relapse in acute myeloid leukaemia to stem cells.
Nature. 2017; 547(7661):104-108.
Wang D, Pham N-A, Tong J, Sakashita S, Allo G, Kim L, Yanagawa N, Wei Y, To C,. Trinh QM, Starmans MHW, Chan-Seng-Yue MA, Chadwick D, Li L, Zhu C-Q, Liu N, Li M, Lee S, Ignatchenko V, Strumpf D, Taylor P, Moghal N, Liu G, Boutros PC, Kislinger T, Pintilie M, Jurisica I, Shepherd FA, McPherson JD, Muthuswamy L, Moran MF, and Tsao M-S.
Molecular heterogeneity of non-small cell lung carcinoma patient-derived xenografts closely reflect their primary tumors.
Int J Cancer. 2017; 140(3):662-673.
Fraser M, Sabelnykova VY, Yamaguchi TN, Heisler LE, Livingstone J, Huang V, Shiah YJ, Yousif F, Lin X, Masella AP, Fox NS, Xie M, Prokopec SD, Berlin A, Lalonde E, Ahmed M1, Trudel D, Luo X, Beck TA, Meng A1, Zhang J1, D'Costa A, Denroche RE, Kong H, Espiritu SM, Chua ML, Wong A, Chong T, Sam M, Johns J, Timms L, Buchner NB, Orain M, Picard V, Hovington H, Murison A1, Kron K1, Harding NJ, P'ng C, Houlahan KE, Chu KC, Lo B, Nguyen F, Li CH, Sun RX, de Borja R, Cooper CI, Hopkins JF, Govind SK, Fung C, Waggott D, Green J, Haider S, Chan-Seng-Yue MA, Jung E, Wang Z, Bergeron A, Dal Pra A, Lacombe L, Collins CC10,11, Sahinalp C1, Lupien M1, Fleshner NE1, He HH1, Fradet Y, Tetu B, van der Kwast T, McPherson JD, Bristow RG1, Boutros PC.
Genomic hallmarks of localized, non-indolent prostate cancer.
J Urol. 2017; 198(6):1213.
Taylor RA, Fraser M, Livingstone J, Espiritu SMG, Thorne H, Huang V, Lo W, Shiah YJ, Yamaguchi TN, Sliwinski A, Horsburgh S, Meng A, Heisler LE, Yu N, Yousif F, Papargiris M, Mitchell G. Lawrence MG, Lee Timms L, Declan G. Murphy DG, Mark Frydenberg M, Hopkins JF, Bolton D, Clouston D, McPherson JD, Kwast T, Boutros PC, Risbridger GP, and Bristow RG.
Germline BRCA2 mutations drive prostate cancers with distinct evolutionary trajectories.
Nature Commun. 2017; 8:13671.
Notta F, Chan-Seng-Yue M, Lemire M, Li Y, Wilson GW, Connor AA, Denroche RE, Liang S-B, Brown AMK, Kim JC, Wang T, Simpson JT, Beck T, Borgida A, Buchner N, Chadwick D, Hafezi-Bakhtiari S, Dick JE, Heisler L, Hollingsworth MA, Ibrahimov E, Jang GH, Johns J, Jorgensen LGT, Law C, Ludkovski O, Lungu I, Ng K, Pasternack D, Petersen GM, Shlush LI, Timms L, Tsao M-S, Wilson JM, Yung CK, Zogopoulos G, Bartlett JMS, Alexandrov LB, Real FX, Cleary SP, Roehrl MH, McPherson JD, Stein LD, Hudson TJ, Campbell PJ, Gallinger S.
A renewed model of pancreatic cancer evolution based on genomic rearrangement patterns. Nature. 2016; 538(7625):378-382.
Goodwin S, McPherson JD, McCombie RW.
Coming of Age: Ten years of Next-Generation Sequencing Technologies.
Nat Rev Genet. 2016; 17(6):333-51.
See Dr. McPherson's recent publications on PubMed or on Google Scholar.
Awards
University of California at Irvine, Biotechnology Training Grant Fellowship, 1991;
Queen's University at Kingston, Queen's Graduate Award, 1984-1985;
Queen's University, S. McLaughlin Fellowship, 1985-1988.
Previous experience and education
Genome Technologies Director, Ontario Institute for Cancer Research;
Associate Professor, Baylor College of Medicine. Primary appointment, Department of Molecular and Human Genetics. Joint appointment, Human Genome Sequencing Center., Baylor College of Medicine;
Associate Professor, Primary appointment, Division of Biology and Biomedical Sciences, Department of Genetics. Joint appointment, Genome Sequencing Center., Washington University School of Medicine;
Co-Director, Genome Sequencing Center, Washington University School of Medicine;
Co-Director, National Human Genome Research Center, University of California at Irvine;
Postdoctoral Fellow, Department of Biological Chemistry, University of California at Irvine;
Biochemistry, Queen's University;
Postdoctoral Fellow, Department of Pediatrics, University of California at Irvine.
Opportunities to collaborate
Dr. McPherson is based at UC Davis in Sacramento, California. To collaborate with Dr. McPherson, please contact him directly.
Visit OICR's Collaborative Research Resources directory for more opportunities to collaborate with OICR researchers.
Related links
University of California, Davis, School of Medicine Faculty Page – Dr. John Douglas McPherson
Contact
Dr. John McPherson
jdmcpherson@ucdavis.edu