Dr. Kieran Campbell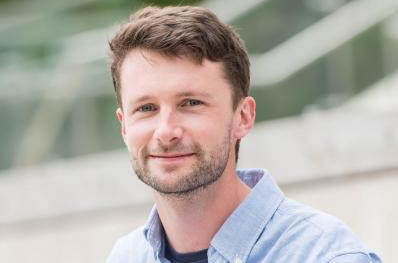 OICR Affiliate
Dr. Kieran Campbell is a research scientist in the field of applied statistical machine learning who is working on developing methods for Bayesian modeling and inference for single-cell and population level biomedical data. He focuses on combining complex datasets with novel statistical machine learning approaches to both forward our understanding of disease mechanisms and to support the ability to make diagnostic and treatment decisions.
Current affiliations
Affiliate, OICR
Scientist & Principal Investigator, Lunenfeld-Tanenbaum Research Institute, Mount Sinai Hospital
Assistant Professor, University of Toronto
Research interests
Statistical machine learning
Multi-omics data
Single-cell data analysis
Data analysis methods development
Data visualization
High-dimensional imaging data
Machine learning
AutoML
Select publications
See Dr. Campbell's recent publications on PubMed or on Google Scholar.
Awards
NSERC Discovery Award
UKRI-Mitacs Globalink Doctoral Exchange Program
Banting Postdoctoral Fellowship
Previous experience and education
Banting Postdoctoral Fellow, University of British Columbia
University of Oxford
University of Cambridge
Related links
Dr. Kieran Campbell – Lunenfeld-Tanenbaum Research Institute page
Opportunities to collaborate
To collaborate with Dr. Campbell, please contact him directly.
Visit OICR's Collaborative Research Resources directory for more opportunities to collaborate with OICR researchers.
Contact
Dr. Kieran Campbell
@kieranrcampbell
kierancampbell@lunenfeld.ca