Dr. Sachdev Sidhu
Senior Investigator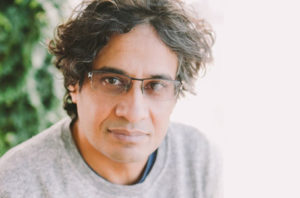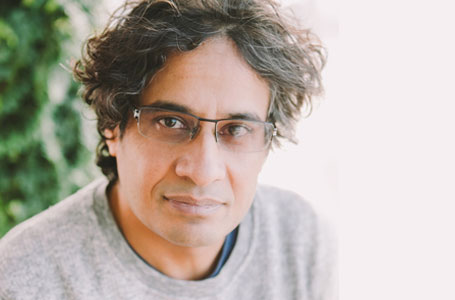 How cells grow and how they work depends on signals that are mediated by interactions among proteins in the body. Improper regulation of signaling proteins is associated with the rise and progression of cancer and other diseases. A major area of modern biology is concerned with figuring out how protein networks operate and then using this knowledge to create new therapies to help people living with the disease. Sachdev Sidhu and his lab use combinatorial libraries to develop synthetic peptides, proteins and antibodies that can be used to track and modulate signaling proteins. These synthetic substances are invaluable tools for elucidating the function of proteins in normal and diseased states and may even be used as cancer therapeutics.
Current affiliations
Senior Investigator, OICR;
Professor, Donnelly Centre, University of Toronto;
Professor, Department of Molecular Genetics, University of Toronto;
CEO and President, The Centre for the Commercialization of Antibodies and Biologics (CCAB);
(Centre of Excellence for Commercialization and Research Program, Networks of Centres of Excellence of Canada);
Adjunct Professor, Shanghai Institute for Advanced Immunochemical Studies, ShanghaiTech University.
Research interests
Protein engineering;
Phage-displayed combinatorial libraries;
High throughput screening;
Synthetic antibodies;
Affinity binders based on small protein scaffolds (e.g., ubiquitin variants);
Protein-protein interactions;
Peptide-binding domains;
Modulation of cell signaling;
Biotherapeutics;
Bridging the gap between academic discoveries and commercial production of biologics.
Select publications
Zhang, W., Wu, K.-P., Sartori, M. A., Kamadurai, H. B., Ordureau, A., Jiang, C., Mercredi, P. Y., Murchie, R., Hu, J., Persaud, A., Mukherjee, M., Li, N., Doye, A., Walker, J. R., Sheng, Y., Hao, Z., Li, Y., Brown, K. R., Lemichez, E., Chen, J., Tong, Y., Harper, J. W., Moffat, J., Rotin, D., Schulman, B. A. & Sidhu, S. S. (2016)
System-wide modulation of HECT E3 ligases with selective ubiquitin variant probes.
Mol. Cell 62, 121-36.
PMID: 26949039.
---
Uppalapati, M., Lee, D. J., Mandal, K., Li, H., Miranda, L. P., Lowitz, J., Kenney, J., Adams, J. J., Ault-Riche, D., Kent, S. B.H. & Sidhu, S. S. (2016)
A Potent D-protein Antagonist of VEGF-A is Nonimmunogenic, Metabolically Stable and Longer-Circulating In Vivo.
ACS Chem. Biol. 11, 1058-65.
PMID: 26745345.
---
Owen, S. C., Patel, N., Logie, J., Pan, G., Persson, H., Moffat, J., Sidhu, S. S. & Shoichet, M. S. (2013)
Targeting HER2+ breast cancer cells: Lysosomal accumulation of anti-HER2 antibodies is influenced by antibody binding site and conjugation to polymeric nanoparticles.
J. Control. Release 172, 395-404.
PMID: 23880472.
---
Xin, X., Gfeller, D., Cheng, J., Tonikian, R, Sun, L., Guo, A., Lopez, L., Pavlenco, A., Akintobi, A., Zhang, Y., Rual, J. F., Currell, B., Seshagiri, S., Hao, T., Yang, X., Shen, Y. A., Salehi-Ashtiani, K., Li, J., Cheng, A. T., Bouamalay, D., Lugari, A., Hill, D. E., Grimes, M. L, Drubin, D. G., Grant, B. D., Vidal, M., Boone, C., Sidhu, S. S. & Bader, G. D. (2013)
SH3 interactome conserves general function over specific form.
Mol. Syst. Biol. 9, 652.
PMID: 23549480.
---
Ernst, A., Avvakumov, G., Tong, J., Fan, Y., Zhao, Y., Alberts, P., Persaud, A., Walker, J. R., Neculai, A. M., Neculai, D., Vorobyov, A., Garg, P., Beatty, L., Chan, P. K., Juang, Y. C., Landry, M. C., Yeh, C., Zeqiraj, E., Karamboulas, K., Allali-Hassani, A., Vedadi, M., Tyers, M., Moffat, J., Sicheri, F., Pelletier, L., Durocher, D., Raught, B., Rotin, D., Yang, J., Moran, M. F., Dhe-Paganon S. & Sidhu, S. S. (2013)
A Strategy for Modulation of Enzymes in the Ubiquitin System.
Science 339, 590-5.
PMID: 23287719.
Tools
TRAC synthetic affinity binder pipeline: We have established a high throughput, semi-automated screening pipeline to produce synthetic protein affinity binders such as antibodies and variants of naturally-occurring proteins (e.g., ubiquitin) to a wide variety of targets. The pipeline uses the power of massively diverse, in-house developed phage-displayed combinatorial synthetic libraries. Affinity binders, whose DNA and protein sequence is known, can easily be further optimized by additional iterations of the selection process on new libraries constructed based on results of the initial screen. Affinity binders can then be easily subcloned and produced in a variety of frameworks suited to the desired application.
CellectSeq method for screening membrane-associated targets: In collaboration with Dr. Jason Moffat (Donnelly Centre, University of Toronto), we have designed a novel method to apply the TRAC pipeline to membrane-associated targets, which are notoriously challenging to purify without denaturation outside of their natural membrane environment. CellectSeq enables direct screening of phage-displayed affinity binder libraries on membrane-associated targets expressed in mammalian cells, followed by analysis of binding clones by deep sequencing. CellectSeq represents a transformative method to generate modulators of protein function for this group of proteins, which represent the majority of drug targets.
Companies
2015 – Ubiquitech (Toronto)
Ubiquitech specializes in the development and commercialization of ubiquitin variants capable of modulating protein function;
2015 – Precision Immune (San Francisco)
Precision Immune combines high-resolution gene expression analysis and state-of-the-art antibody engineering technology to identify and develop therapeutic-grade antibodies against immunological targets;
2014 – Saksin Lifesciences (Chennai, India)
Saksin Lifesciences aims to utilize cutting edge research and product development methodologies to develop affordable healthcare products and establish sustainable growth by developing an innovative and competitive product pipeline;
2014 – Northern Biologics (Toronto)
Northern Biologics is developing novel therapeutic antibodies for the treatment of human diseases in oncology and fibrosis;
2008 – Reflexion Pharmaceuticals (San Francisco)
Reflexion develops protein therapeutics created from mirror image D-amino acids.
Book editorship
Phage Display in Biotechnology and Drug Discovery, Second Edition
Edited by Sachdev S. Sidhu & Clarence Ronald Geyer
CRC Press, Taylor & Francis Group, Boca Raton, Florida, March 16, 2015.
A nineteen chapter volume that provides a comprehensive view of the impact and promise of phage display in drug discovery and biotechnology. Building on the success of its previous edition, the book discusses current theories, principles, and methods in the field and demonstrates applications for peptide phage display, protein phage display, and the development of novel antibodies.
Textbook contribution
"Canadian Research in Action: Expressing Synthetic Antibodies to Treat Cancer," Carter-Edwards et al., Biology 12, Toronto, McGraw-Hill Ryerson Limited, 2011, p. 271.
Additional achievements
Established the Toronto Recombinant Antibody Centre (TRAC);
Created the Centre for the Commercialization of Antibodies and Biologics (CCAB).
Previous experience and education
Senior Scientist, Department of Protein Engineering, Genentech, Inc.;
Scientist, Department of Protein Engineering, Genentech, Inc.;
Postdoctoral Fellow, Department of Protein Engineering, Genentech, Inc.
Opportunities to collaborate
The Toronto Recombinant Antibody Centre (TRAC) relies on collaborative work for success. TRAC works through numerous collaborations with academic investigators and industrial partners, both in Canada and internationally, to create high quality synthetic antibodies and protein-based affinity binders tailored for particular applications, that can then be further used and developed commercially as research tools or novel therapeutics for cancer.
The Centre for the Commercialization of Antibodies and Therapeutics (CCAB) translates early stage biologics developed at TRAC into high-value assets and products. CCAB's partners can access a robust portfolio of validated antibodies for reagent, diagnostic or therapeutic use.
Related links
The Toronto Recombinant Antibody Centre
The Centre for the Commercialization of Antibodies and Therapeutics
Contact