Dr. Tony Yeung
Transformative Pathology Fellow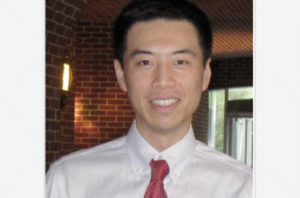 Dr. Tony Yeung's research program aims to target chemoresistance in ovarian cancer. Resistance to chemotherapy treatment is a clinical challenge for doctors and patients that requires further refinement and validation of diagnostic tests and predictive molecular markers. These tools could identify patients who are resistant to chemotherapy (i.e., they are chemoresistant, meaning chemotherapy does not work for them) and direct them to alternative experimental therapies to bypass or overcome resistance. The research program's first, broader goal is establishing the necessary laboratory tests and procedures to objectively characterize resistance functionally and quantitatively. Patient-derived primary cultures will be used in standardized dose-response assays to provide sensitivities to front-line chemotherapy agents. Molecular profiling will be performed to generate candidate predictive markers of resistance. Experimental results will be correlated with the clinical response and outcome of the patients and candidate markers of response may be further validated using xenograft tumour models.
The second goal of the research will more specifically examine the effectiveness of new inhibitors targeting several aspects of intracellular biosynthetic pathways in chemoresistant ovarian tumours. There may exist a subgroup of chemoresistant ovarian tumours that exhibit unique dependencies on a heightened level of biosynthetic activities (i.e., biosynthetic addiction) and that the disruption of these biosynthetic capabilities may result in tumour cell death. Candidate molecular markers will also be tested for predicting response to biosynthetic inhibition. In summary, Yeung's research program undertakes an experimental approach with various functional and molecular profiling techniques to further refine diagnostic tests to evaluate chemoresistance in ovarian tumours and to validate molecular markers of response to experimental therapies in order to target chemotherapy resistance.
Current affiliations
Transformative Pathology Fellow, OICR;
Gynecologic Pathology Fellow, University Health Network.
Previous experience and education
Postdoctoral Research Fellow, Dr. Joan Brugge Lab, Harvard Medical School;
Anatomic Pathology Residency Training, Beth Israel Deaconess Medical Center, Harvard Medical School;
MD/PhD Physician-Scientist Training Program, Dr. Sergio Grinstein Lab, University of Toronto.
Contact Information