Events and meetings
OICR BioLab Training
The training sessions offered by BioLab foster collaboration in the cancer research community and provide a place to share experiences, build new collaborations and drive cancer research forward.
---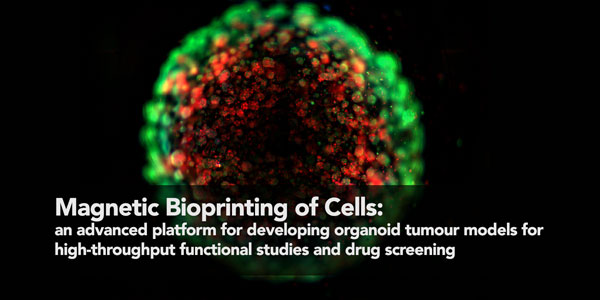 Magnetic 3D Bioprinting of Cells
BioLab at the Ontario Institute for Cancer Research (OICR) is hosting educational an seminar on: Magnetic 3D Bioprinting of Cells: an advance platform for developing organoid tumor models for high-throughput functional studies and drug screening on Wednesday, July 24, 2019, from 2 – 3:30 p.m. at OICR.
In this free educational event experts from Greiner Bio-One and BioTek will introduce the latest advances in 3D cell culture model techniques, tools, and imaging modalities, and discuss their applications for functional studies and drug screening.
Objectives
With the advent of cost-effective, high-throughput 3D cell culture models, 3D CCMs spheroids, organoids, microtissues, and organs-on-a-chip), and rising demand for personalized therapies and drug screening, innovative in vitro predictive models using patient-derived cells are becoming very attractive.
Register for this event at eventbrite | Biographies and Agenda
---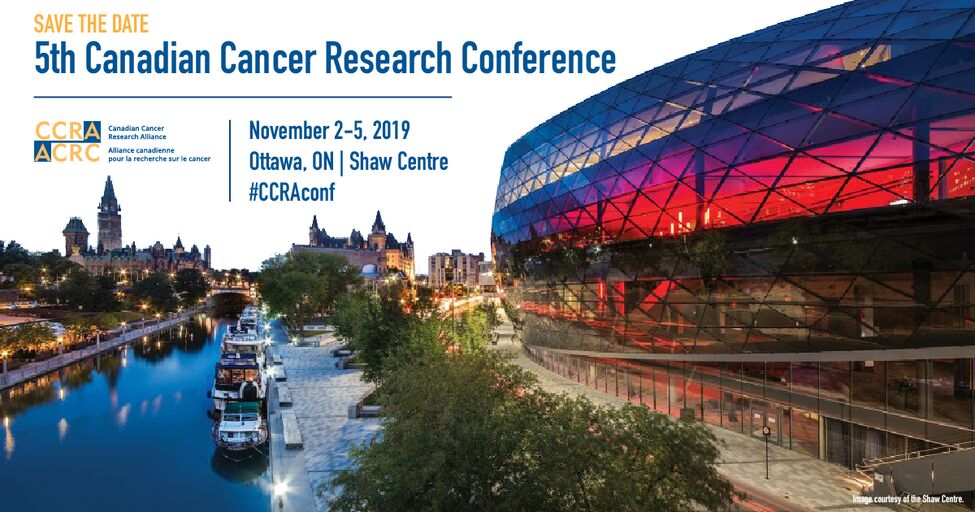 Join Canada's cancer research community at the 2019
Canadian Cancer Research Conference!
Mark your calendars for the Canadian Cancer Research Conference taking
place November 3 to 5, 2019 in Ottawa, Ontario. Hosted by the Canadian
Cancer Research Alliance, this three-day event brings together researchers,
clinicians, decision-makers, and trainees at all stages of their career.
Don't miss the opportunity to connect with top leaders in Canadian
cancer research who will share knowledge and address key challenges and
opportunities for innovating cancer research in Canada.
LEARN MORE https://conference.ccra-acrc.ca?utm_source=newsletter-member-toolkit&utm_medium=email&utm_campaign=ccrc2019