Events and meetings
BioLab Training
The training sessions offered by BioLab foster collaboration in the cancer research community and provide a place to share experiences, build new collaborations and drive cancer research forward.
Upcoming sessions
---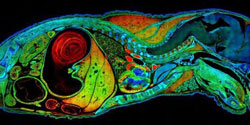 Introduction to multiphoton microscopy and fluorescence lifetime microscopy

Presenter: Lianne Dale, Confocal Application Scientist, Leica
October 16, 2018
A confocal microscope based on visible light can leave many details invisible. Often the image you need is hidden deep within tissue, which not only scatters light but is damaged by it too. The excellent optical design of the Leica TCS SP8 DIVE/FALCON system combines use of long wavelengths of fully integrated infrared excitation lasers, the high efficiency of HyD detectors, and an infrared-optimized optical transmission. These components allow deeper penetration into the tissue with super-sensitivity to uncover the finest details of cellular and subcellular processes. This system is the best for thick organ sections, intact organs or entire live model organisms.
---
The Moffitt Cancer Center approach to pathology diagnostics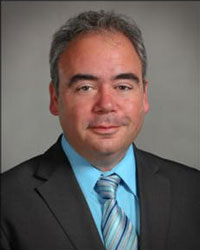 Presenter: Dr. Anthony Magliocco, Senior Member, Department of Anatomic Pathology at Moffitt Cancer Center
October 16, 2018
The Moffitt Cancer Center approach to pathology diagnostics supporting the delivery of precision oncology and immuno oncology treatments.
---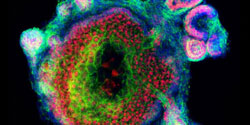 Three-dimensional organoid cultures as in vitro models for cancer research
Presenter: Niki Radulovitch, PhD, Scientific Manager, Core Organoid, The Princess Margaret Living Biobank (PMLB) Facilities
October 24, 2018 2 p.m. – 3 p.m.
This seminar will focus on how organoids help advance our understanding of cancer and what the Princess Living Biobank (PMLB) Facilities can offer cancer researchers.
---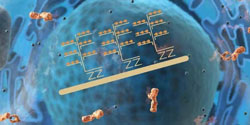 PrimeFlow RNA Assay for simultaneous detection of RNA and Protein
Presenter: Bret Samelson, Gene Expression Application Scientist, Thermo Fisher Scientific
November 8, 2018 2 p.m. – 3 p.m.
This presentation will provide an overview of the PrimeFlow RNA Assay, which expands the capability of flow cytometry to also measure gene expression. By combining PrimeFlow with traditional immunolabeling of both cell-surface and intracellular proteins, researchers can now reveal the dynamics of both RNA transcription and protein expression patterns.
---