Events and meetings
OICR BioLab Training
The training sessions offered by BioLab foster collaboration in the cancer research community and provide a place to share experiences, build new collaborations and drive cancer research forward.
Upcoming sessions
---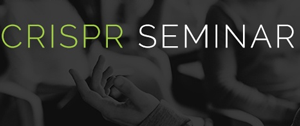 Novel Automated Platforms for CRISPR-Engineered Cell Lines and Synthetic sgRNA for Primary Cell and Screening Applications
Date: Thursday, November 29 at 2 p.m.
Location: Ontario Institute for Cancer Research
The seminar offers a fantastic opportunity to learn from the best in the CRISPR gene editing field, which has gained importance as a research tool, in drug discovery, screening, and therapeutic development.
Synthego is a world leading provider of genome engineering solutions. Its flagship product, CRISPRevolution, is well recognized for its immediate impact on life sciences and it is poised to transform the industry by making the application of CRISPR simpler, faster, and more valuable to researchers.
Registration is free, but space is limited. ​To register go to http://powered.synthego.com/oicr
---
TFRI Ontario Node Symposium 2018
The Microbiome and Cancer
Monday, December 10, 2018 from 8:30 a.m. – 5 p.m.
Reception and Poster Session/Awards from 5 – 6:30p.m.
MaRS Centre Auditorium, Lower Level, 101 College Street Toronto
Keynotes
Professor Thomas Gajewski MD, PhD, University of Chicago and Professor Christian Jobin PhD, University of Florida.
Key dates and details
Registration is free at: https://www.surveymonkey.com/r/5LXFSNT
Abstract Submission – OPENS Friday, September 26/Closes Friday, November 2 at 5 p.m.
Rapid Fire Talks – The top 10 postdoc abstracts submitted will be given a unique opportunity to showcase their work!