OICR-JLABS cancer symposium series
How cell and gene therapies can transform the treatment of solid tumours

May 12, 2022, 1-2:30 p.m. ET
Cell and gene therapies have revolutionized how we treat blood cancers, but therapies aimed at solid cancers have not had the same success.
On May 12, join the Ontario Institute for Cancer Research and Johnson & Johnson Innovation – JLABS as we explore current and future cell and gene therapies and their potential to tackle hard-to-treat solid tumours. Dr. Catherine Bollard, Director, Center for Cancer & Immunology Research at Children's National Hospital, will deliver a keynote address on this field of research and the outstanding questions we face. Following a presentation from Dr. Nick Timmins, Chief Development Officer at Artisan Bio on their revolutionary CRISPR-driven cell foundry, an international panel of experts from academia and industry, including Drs. Jonathan Bramson (McMaster University) and Laura Johnson (Verismo Therapeutics), will discuss how to overcome the challenges of targeting solid tumours with engineered cell therapies, how to combine cell therapies with other modalities, and how the next iteration of cell and gene therapies can reach its full potential.
Agenda
1:00 p.m. Opening remarks: Drs. Laszlo Radvanyi (OICR) and Dozie Amuzie (JLABS Canada)
1:05 p.m. Keynote: Dr. Catherine Bollard (Children's National Hospital) – Cell Therapies for Cancer and Beyond
1:30 p.m. Industry talk: Dr. Nick Timmins (Artisan Bio)
1:45 p.m. Panel discussion and audience Q&A
2:30 p.m. End of broadcast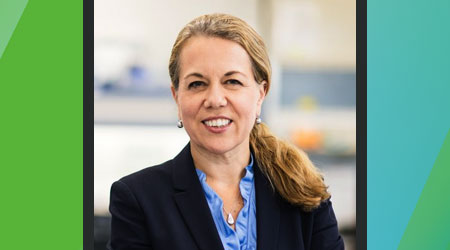 Catherine Bollard, MBChB, MD, FRACP, FRCPA
Bosworth Chair for Cancer Biology | Director, Center for Cancer and Immunology Research | Professor of Pediatrics and of Microbiology, Immunology and Tropical Medicine | Director, Program for Cell Enhancement and Technologies for Immunotherapy | Children's National Health System | The George Washington University School of Medicine and Health Sciences
Dr. Catherine Bollard received her medical degree at the University of Otago in Dunedin, New Zealand. She is board certified both in pediatrics and hematology. She worked in New Zealand and London, England, before moving to Houston, Texas, in 2000 where she was a Professor of Pediatrics, Medicine, and Immunology at Baylor College of Medicine (BCM) and the Director of the Texas Children's Cancer and Hematology Center Pediatric Lymphoma Program. In August 2013, she was recruited to Washington, DC, to join Children's National Health System and The George Washington University School of Medicine and Health Sciences. She is currently the Bosworth Chair for Cancer Biology, the Director of the Center for Cancer and Immunology Research, and the Director of the Program for Cell Enhancement and Technologies for Immunotherapy (CETI) at Children's National Health System. She is a Professor of Pediatrics and of Microbiology, Immunology, and Tropical Medicine at The George Washington University and the Associate Center Director for Translational Research and Innovation at the GW Cancer Center. Catherine is a member of the American Society for Clinical Investigation (ASCI), is a past president of the International Society for Cellular Therapy (ISCT), and is the current President of the Foundation for the Accreditation of Cellular Therapy (FACT). She was a member of the Cellular, Tissues, and Gene Therapies Advisory Committee of the Food and Drug Administration (FDA) from 2015 to 2019 and in 2019 she became a member of the Frederick National Laboratory Advisory Committee (FNLAC) for the NIH and an ad hoc member of the Pediatric Oncologic Drugs Advisory Committee (ODAC) for the FDA. She was an associate editor for the journal Blood from 2014-2021 and is currently Editor in Chief of Blood Advances. She has >200 peer reviewed publications and has been independently NIH funded for over a decade. Her bench and translational research focuses on improving outcomes for patients after hematopoietic stem cell transplantation and on the development of novel cell therapies for cancer and virus-associated diseases.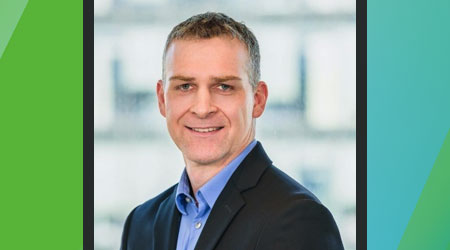 Nick Timmins, PhD
Chief Development Officer, Artisan Bio
Dr. Nick Timmins is an experienced cell and gene therapy executive, innovator, and people leader. He has over 15 years experience developing an assortment of cell and gene therapies and associated technologies. Currently Chief Development Officer at Artisan Bio, he previously held leadership roles at BlueRock Therapeutics, the Center for Commercialization of Regenerative Medicine (CCRM), and the Center for Advanced Therapeutic Cell Technologies. Nick's global experience includes time living and working in Canada, Switzerland, Australia, and New Zealand, engaging with a diverse assortment of partners, colleagues, and clients from industry and academia.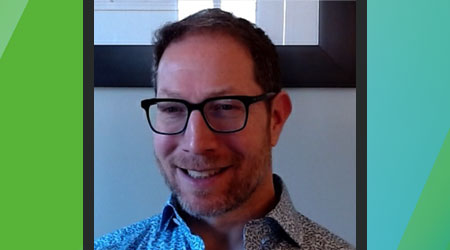 Jonathan Bramson, PhD
Vice-Dean – Research, Faculty of Health Sciences and Professor, Department of Medicine, McMaster University
Dr. Jonathan Bramson is the Vice Dean – Research for the Faculty of Health Sciences and a Professor in the Department of Medicine at McMaster University. He holds the John Bienenstock Chair in Molecular Medicine. His research is focused on the use of cells as drugs. Specifically, his lab is developing methods to manufacture white blood cell "drugs" that attack cancer. To optimize the anti-tumour activity of these white blood cell drugs, his research team is using a combination of genetic engineering, synthetic biology and chemical biology approaches to re-wire relevant signaling pathways within white blood cells to bolster their anti-tumour potency.
Laura Johnson, PhD
Chief Scientific Officer, Verismo Therapeutics
Dr. Laura Johnson currently serves as Chief Scientific Officer at Verismo Therapeutics, a biotechnology company spin-off from Prof. Carl June's team at University of Pennsylvania (UPENN) focused on a whole new take on CAR T. With over 20 years of experience in molecular and cellular immunology and 16 years in gene-engineered cell therapy, Laura oversees R&D of Verismo's SynKIR™-CAR T pipeline.
Laura received her BSc in Biology/Biological Sciences from Simon Fraser University, and an MSc in pathology and a PhD in cellular and molecular immunology from the University of British Columbia. Following her doctoral studies, Laura did a postdoctoral fellowship under Dr. Steven Rosenberg at the US National Cancer Institute in Bethesda MD. During this fellowship, she pioneered some of the first successful gene-engineered T cell therapy clinical trials for patients with advanced cancers (metastatic melanoma and synovial sarcoma). Her experience covered translational science from target selection and bench research through manufacture and testing of clinical products, into patient treatment and biomarker evaluations, ultimately bringing this research from bench to bedside and back.
Following her NCI fellowship, Laura joined the faculty at Duke University Medical Center and shifted her focus to patients with brain tumours. At Duke, she developed multiple preclinical models to develop and test chimeric antigen receptor (CAR) T cell therapies for patients with glioblastoma (GBM). In 2012 Laura had the opportunity to work with Prof. Carl June, inventor of the CD19 CAR T technology that became Kymriah®, as faculty at UPENN. While there, her laboratory conducted preclinical translational research to enable clinical trials, including EGFRvIII and IL13Rα CAR T for GBM, and TnMUC1 CAR T for multiple solid tumours.
Laura made the move from academia to industry, joining GlaxoSmithKline (GSK) Pharma as Senior Director to lead translational preclinical research in the newly formed Oncology Cell Therapy department, and later moved to head clinical biomarker development in the Experimental Medicine Unit.
In 2021 Laura left GSK to lead R&D for the new biotechnology company, Verismo Therapeutics, whose technology is based in part on work she was involved with while previously on Faculty at UPENN.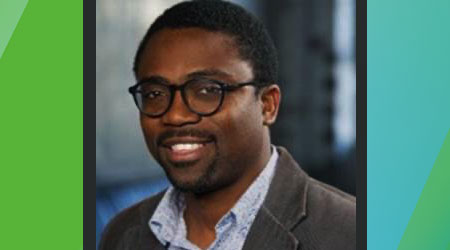 Dozie Amuzie, DVM, PhD, DACVP, DABT
Head, Johnson & Johnson Innovation – JLABS Canada
As Head of Johnson & Johnson Innovation, JLABS in Canada, Dr. Dozie Amuzie is responsible for external engagement, innovation sourcing, company onboarding, portfolio management, operational excellence, educational programming and P&L. He catalyzes and supports the translation of science and technology into valuable solutions for patients and consumers across the pharmaceutical, medical device, consumer and healthtech sectors.
Dozie joined the JLABS team from the Nonclinical Safety -Pathology function of the Discovery, Product Development and Supply Organization (DPDS) at the Janssen Pharmaceutical Companies of Johnson & Johnson ('Janssen'), where he led the US Discovery and Project Pathology team. Dozie led a team of top pathology talent, helping drive the acquisition and internal discovery of over 20 biopharmaceutical entities across 10 modalities from early discovery to clinical development, and some up to approval. Dozie initiated and led the cross-functional oligonucleotide working group that has helped shape strategies for RNAi therapies in discovery for the last four years and was a critical driver for understanding the pathobiology of cancer immunotherapies in discovery and development.
Dozie earned a dual PhD in Comparative Medicine and Integrative Toxicological Sciences at Michigan State University and, thereafter, completed a residency in Veterinary Pathology at Michigan State. He also received a D.V.M from University of Nigeria and is a Diplomate with American Board of Toxicology, as well as a Diplomate of American College of Veterinary Pathologists.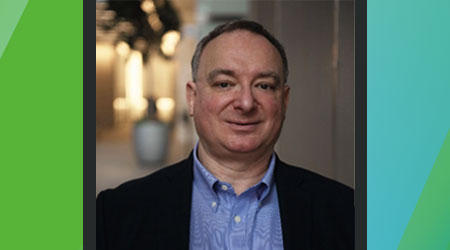 Laszlo Radvanyi, PhD
President and Scientific Director, OICR
Dr. Laszlo Radvanyi has extensive cancer research experience in academia as well as in the pharmaceutical industry both in Canada and in the US. After completing his PhD in Clinical Biochemistry and Immunology at the University of Toronto, Laszlo was granted a Cancer Research Institute Postdoctoral Fellowship at Harvard Medical School in Boston, MA. He then joined Sanofi Pasteur as a Senior Scientist, where he co-led a cancer vaccine antigen discovery and validation team for five years. Laszlo then relocated to Texas where, for ten years, he was a Professor in the Department of Melanoma Medical Oncology at the University of Texas, MD Anderson Cancer Centre. While at MD Anderson, he established a GMP-grade T-cell therapy manufacturing program for metastatic melanoma using expanded tumour-infiltrating lymphocytes (TIL) and performed basic research on TIL biology and effector function for which he received an MD Anderson Division of Cancer Medicine Research Award. Prior to joining OICR, Laszlo was the Senior Vice President and Global Head of the Immuno-Oncology Translational Innovation Platform at EMD Serono (Merck KGaA, Darmstadt, Germany). He also served as a Senior Scientific Advisor for EMD Serono, specializing in immunology and immuno-oncology. While at EMD Serono, Laszlo rebuilt and re-organized EMD Serono's immuno-oncology research platform and rejuvenated their immuno-oncology research pipeline. He recruited key talent and established influential partnerships with academia that focused on biomarker-driven clinical trials. Notably, Laszlo established an alliance between EMD Serono and Pfizer for the development of anti-PD-L1 (avelumab) and co-led EMD Serono's CAR T-cell program in partnership with Intrexon and Ziopharm. Laszlo also has experience in biotech drug discovery and development (founding CSO for Iovance Therapeutics). Iovance is the first company to develop a commercial process for the manufacturing of TIL and TIL therapy for cancer patients making this a reality after decades of academic research. He was a past Associate Editor for the Journal of Immunotherapy for Cancer (JITC), currently serves on the Keystone Conferences Scientific Advisory Board, and serves on grant review panels for numerous national and international agencies. Laszlo also serves on advisory boards for numerous biotechnology companies in the oncology field.
Looking Ahead
Receive the latest news, event invites, funding opportunities and more from the Ontario Institute for Cancer Research.