;
OICR-JLABS cancer symposium series
Going viral: Examining advancements in oncolytic viral therapies and their future

November 17 from 10-11:30 a.m. ET
Oncolytic (cancer-killing) viruses are one of the most promising forms of immunotherapy today because they can effectively target and destroy cancer cells while leaving healthy cells unaffected. By harnessing the unique properties of these viruses, research groups and biotech companies are changing the landscape of cancer therapy. Oncolytic viruses have now moved into the realm of true immunomodulators that can be used as a cancer vaccine platform or to deliver encoded immunomodulatory genes locally in tumours.
On November 17, join the Ontario Institute for Cancer Research and JLABS as we delve into the field of oncolytic virus therapy to understand its emergence, where things stand today and how this precise and promising treatment is being brought to patients. At the symposium you will hear from our keynote speaker Dr. Robert Coffin, a world-leading researcher and Founder, President and Chief Research and Development Officer of Replimune. The session will also feature a presentation from Dr. Carolina Ilkow, Ottawa Hospital Research Institute, on her group's work studying oncolytic viruses and will conclude with an engaging panel discussion with the speakers and other experts in the field. Come join us and learn about this exciting area and how it may have an impact on your research!
Agenda
10:00 a.m. Opening remarks – Dr. Laszlo Radvanyi, OICR
10:05 a.m. Keynote address – Dr. Robert Coffin, Replimune Inc.
10:35 a.m. Scientific presentation – Dr. Carolina Ilkow, Ottawa Hospital Research Institute
10:50 a.m. Panel discussion and audience Q&A – Moderated by Dr. Samuel Workenhe, University of Guelph
11:30 a.m. End of broadcast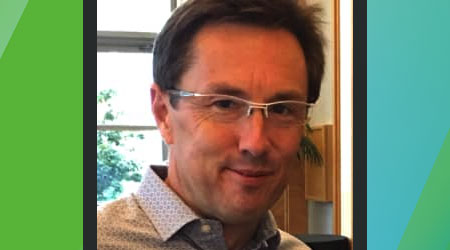 Keynote speaker: Dr. Robert Coffin
Founder, President and Chief Research and Development Officer, Replimune Inc.
Dr. Robert Coffin is Founder, President and Chief Research & Development Officer of Replimune. Previously he was Founder & CTO of BioVex Inc, a spin out from his research group at University College London in 1999. BioVex was acquired by Amgen in 2011 where Rob was VP Global Development until 2013, before co-founding Replimune in 2015. Rob was awarded a PhD in virology from Imperial College London prior to his move to University College London in 1991.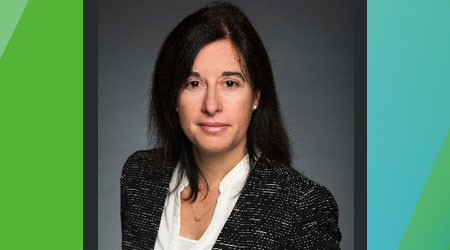 Speaker: Dr. Carolina Ilkow
Scientist, Ottawa Hospital Research Institute
Dr. Carolina Ilkow is originally from Buenos Aires, Argentina where she obtained her combined Bachelor's and Master's degree in Science. She then decided to move to Edmonton, Canada to continue her graduate studies at the University of Alberta, where she obtained her PhD in cell biology, after which she joined Dr. John Bell's lab as a post-doctoral fellow. Carolina's work in the Bell lab aimed at developing novel and tailored virotherapies to fight Pancreatic cancer. In July 2016, Carolina was recruited as a Scientist at the Ottawa Hospital Research Institute-Centre for Cancer Therapeutics, and she is also an Assistant Professor in the Department of Biochemistry, Microbiology and Immunology at the University of Ottawa. Her research is focused on the development of innovative virus-based therapeutics for cancer treatment. Carolina is also involved in training the next generation of scientists. She is a member of the High Qualified personnel training committee for BioCanRx, and the academic Lead for the Canadian Partnership for Research in Immunotherapy Manufacturing Excellence (CanPRIME) program.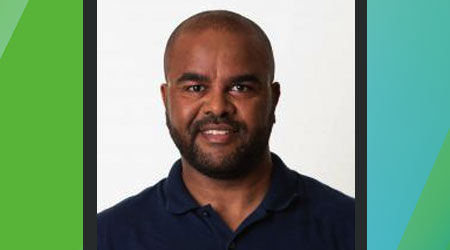 Moderator: Dr. Samuel Workenhe
Assistant Professor, University of Guelph
Dr. Sam Workenhe obtained his Doctor of Veterinary Medicine degree at Addis Ababa University, Ethiopia and graduate education in Norway and Canada. He joined Dr. Karen Mossman's lab as a post-doctoral fellow at McMaster University where he made significant contributions to the field of immunogenic cancer cell death. In September 2020, Sam was recruited as an Assistant Professor in the Department of Pathobiology at the Ontario Veterinary College, University of Guelph. Sam's research is focused on the development of novel immunotherapies for non-T cell inflamed tumors such as glioblastoma and pancreatic cancer.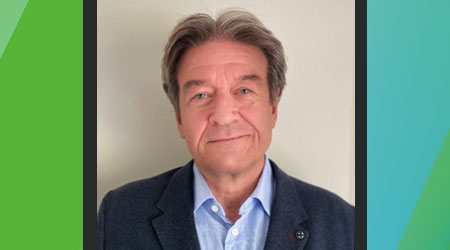 Panelist: Dr. Brad Thompson
Chairman, CEO and CTO at Wyvern Pharmaceuticals Inc
Dr. Brad Thompson is an experienced biotechnology company founder and company executive with 40 years of industry experience. From 2017 to the present, he has served as CEO of Wyvern Pharmaceuticals Inc. Wyvern is a gene therapy company headquartered in Calgary, Canada that is developing a new gene therapy platform for the treatment of autoimmune disorders, cancer and infectious disease. He previously served as founding CEO of Oncolytics Biotech Inc. (ONCY::NASDAQ, ONC::TSX) from 1999 to 2016, and SYNSORB Biotech Inc. (SYBB::NASDAQ, SYB::TSX) from 1994 to 1999. Brad has served as Chairman, Director and Audit Committee member on a number of public company (NASDAQ, TSX) boards of directors, and private company boards and industry groups (including Chairman and Chairman Emeritus of BIOTECanada). He received his Ph.D. from the University of Western Ontario in the Department of Microbiology and Immunology in 1981.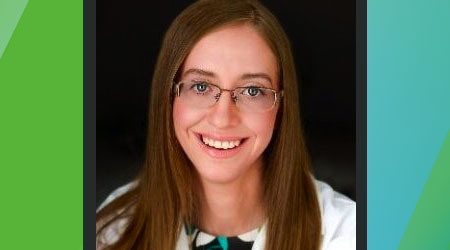 Panelist: Dr. Kathryne Taylor
Principal Scientist at the Janssen Pharmaceutical Companies of Johnson & Johnson
Dr. Kathryne Taylor earned her PhD in Biochemistry from McMaster University in Ontario, Canada, where she studied the molecular mechanisms of herpes simplex virus (HSV) replication and evasion of the host antiviral response. Upon graduation, she worked as a Scientist in the Analytical R&D, Virology department at Sanofi Pasteur, designing release and characterization tests for a variety of viral vaccine candidates. She then moved to BeneVir in Rockville Maryland, which at that time was a small biotech startup specializing in HSV derived oncolytic viruses (OVs). After the acquisition of BeneVir by Janssen in June 2018, Kathryne has played a critical role in many different aspects of the OV program, from virus and payload design through in vitro and in vivo testing and CMC activities.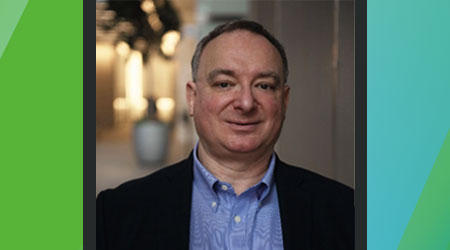 Opening remarks: Dr. Laszlo Radvanyi
President and Scientific Director, OICR
Dr. Laszlo Radvanyi has extensive cancer research experience in academia as well as in the pharmaceutical industry both in Canada and in the US. After completing his PhD in Clinical Biochemistry and Immunology at the University of Toronto, Laszlo was granted a Cancer Research Institute Postdoctoral Fellowship at Harvard Medical School in Boston, MA. He then joined Sanofi Pasteur as a Senior Scientist, where he co-led a cancer vaccine antigen discovery and validation team for five years. Laszlo then relocated to Texas where, for ten years, he was a Professor in the Department of Melanoma Medical Oncology at the University of Texas, MD Anderson Cancer Centre. While at MD Anderson, he established a GMP-grade T-cell therapy manufacturing program for metastatic melanoma using expanded tumour-infiltrating lymphocytes (TIL) and performed basic research on TIL biology and effector function for which he received an MD Anderson Division of Cancer Medicine Research Award. Prior to joining OICR, Laszlo was the Senior Vice President and Global Head of the Immuno-Oncology Translational Innovation Platform at EMD Serono (Merck KGaA, Darmstadt, Germany). He also served as a Senior Scientific Advisor for EMD Serono, specializing in immunology and immuno-oncology. While at EMD Serono, Laszlo rebuilt and re-organized EMD Serono's immuno-oncology research platform and rejuvenated their immuno-oncology research pipeline. He recruited key talent and established influential partnerships with academia that focused on biomarker-driven clinical trials. Notably, Laszlo established an alliance between EMD Serono and Pfizer for the development of anti-PD-L1 (avelumab) and co-led EMD Serono's CAR T-cell program in partnership with Intrexon and Ziopharm. Laszlo also has experience in biotech drug discovery and development (founding CSO for Iovance Therapeutics). Iovance is the first company to develop a commercial process for the manufacturing of TIL and TIL therapy for cancer patients making this a reality after decades of academic research. He was a past Associate Editor for the Journal of Immunotherapy for Cancer (JITC), currently serves on the Keystone Conferences Scientific Advisory Board, and serves on grant review panels for numerous national and international agencies. Laszlo also serves on advisory boards for numerous biotechnology companies in the oncology field.
Looking Ahead
Receive the latest news, event invites, funding opportunities and more from the Ontario Institute for Cancer Research.