How OICR researchers are helping understand and overcome COVID-19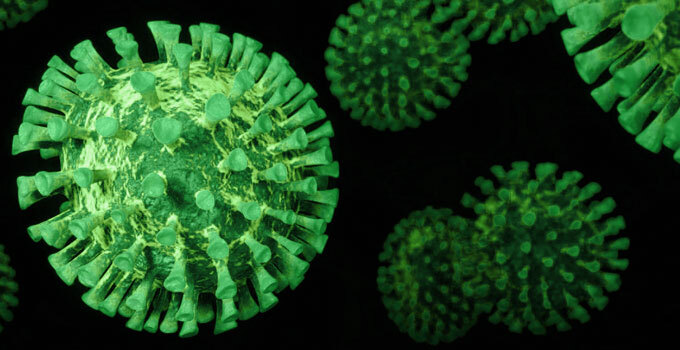 OICR researchers are advising and engaging in COVID-19 research initiatives in Ontario and around the world
As the COVID-19 pandemic continues to transform research, health care and society, scientists from around the world have responded with great public spirit and unprecedented cooperation. Many cancer researchers have harnessed their capacity to help – and OICR researchers are no exception.
OICR researchers are contributing to the global effort to develop new COVID-19 diagnostic technologies, treatments and research tools. Here are a few examples of their contributions:
OICR also recognizes the valuable COVID-19 data resources and repositories designed and managed by members of the greater OICR community.
COVID-19 Resources Canada is a central hub for those involved in COVID-19 research and development in Canada. The hub, which was developed in part by OICR Senior Project Manager Dr. Michelle Brazas, serves as a repository for researchers to locate human resources, expertise, reagents, equipment and information in a timely manner.
The COVID-19 Beacon led by OICR Associate Dr. Marc Fiume, has indexed and shared thousands of virus genomes from around the world. Researchers can use the beacon to discover virus sequences with specific genetic mutations and chart their geographic and evolutionary origins.
Flatten is a web-based, crowdsourced data-gathering platform, providing real-time heat maps of self-reported COVID-19 cases across the country. The platform was designed and built by university students, including former OICR intern, Yifei Zhang.
"The OICR staff, Board of Directors, and scientific advisory committees continue to work, albeit mostly remotely, to allow us to carry out our mission with limited interruption," says Dr. Laszlo Radvanyi, President and Scientific Director of OICR. "Throughout this crisis, OICR will remain focused on advancing cancer research while contributing to COVID research activities where we can."
OICR recognizes that many people living with cancer are facing particularly difficult circumstances at this time. Our priority remains to improve the lives of people living with cancer in Ontario and around the world. Our regular cancer research activities will resume fully as soon as it is safe to do so.
Read our message to the OICR research community about the COVID-19 pandemic.
---
Please note, this page will be updated as new information becomes available. Working on an initiative that you'd like to see here? Email info@oicr.on.ca.
Posted: April 7, 2020
Updated: April 29, 2020