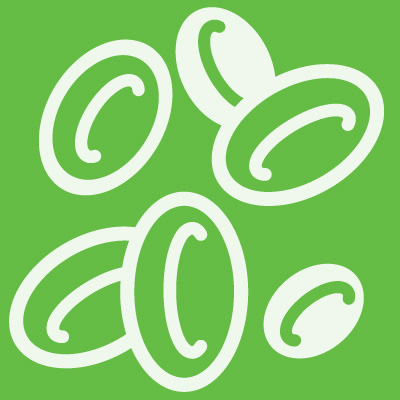 Introduction
Works to improve outcomes for patients by developing new biomarkers that can be used to better predict how patients will respond to therapy.
Goal
The goal of the Acute Leukemia TRI is to improve outcomes for patients by developing new biomarkers that can be used to better predict how patients will respond to therapy and the risk their cancer may return, and by developing and testing new therapies that target leukemic stem cells (LSC).
Problem
Most acute leukemias (AL) start without any prior evidence of disease or blood abnormality and are aggressive, requiring treatment soon after diagnosis. Despite important progress in the treatment of AL, many patients still die from relapse or experience significant side effects from treatment. In addition, many (especially children), experience long-term side effects from chemotherapy. The two main types of AL are acute myeloid leukemia (AML) and acute lymphocytic leukemia (ALL). Currently, average 5 year survival rates for AML are around 30 per cent, and in the elderly, who are the most likely to develop AML, the prognosis is less than 10 per cent. The challenge in AL is to develop more effective and less toxic therapy that increases the amount of time individuals stay in remission and reduces the rate of relapse. Further, creating an improved system to monitor patients while they are in remission to better predict relapse would allow doctors to start new treatments earlier for patients who have relapsed.
Approach
The team builds on Ontario's unique strengths and resources, including the foundation of stem cell biology established 50 years ago by James Till and Ernest McCulloch and the past decade of innovation in OICR's Cancer Stem Cell Program under the leadership of Dr. John Dick. This includes a robust and well-characterized leukemia bank, specialized flow cytometry and mass cytometry infrastructure to facilitate the next level of translation, cutting-edge genomics, epigenomics and bioinformatics and a close network of scientists and clinicians with a long record of collaboration.
Through OICR investments to date, the team has developed a unique understanding of the integrated role of mutation and stemness properties in driving clonal evolution and leukemic progression. The TRI team is now working to improve patient outcomes by developing new biomarkers that can better predict how patients will respond to therapy and their risk of relapse, and by developing and testing LSC-targeted therapies. A strong Ontario-based clinical network will be created to drive these biomarkers and therapies into clinical trials.
Patient Impact
Great strides have been made in the treatment of acute leukemia patients, but many patients experience severe side effects of treatment and many see their cancer return. In addition, vulnerable populations, such as children and the elderly, are disproportionately affected by the lack of current treatment options. Building on years of work that has established Ontario as a world leader in cancer stem cell research, the Acute Leukemia TRI team will identify new biomarkers that will allow doctors to better predict whether a patient will relapse or not and new therapies that will target leukemic stem cells. This research is focused on pushing new therapies and tests toward the clinic within two years, where they can help prevent relapse and reduce side effects for patients.
Looking Ahead
Receive the latest news, event invites, funding opportunities and more from the Ontario Institute for Cancer Research.