Ontario Molecular Pathology Research Network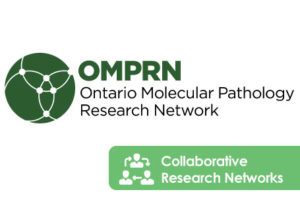 The Ontario Molecular Pathology Research Network (OMPRN) is a province-wide network of pathologists collaborating to carry out high-quality cancer research with a clear potential for clinical impact.
The mission of the OMPRN is to enhance molecular pathology research capacity across the province by:
Fostering Collaboration and cooperation between Ontario academic pathologists;
Increasing the participation of pathologists in high-quality translational cancer research;
Providing opportunities for residents, fellows and early career pathologists to obtain training and mentorship in cancer research.
News
Find out more about what's happening at OMPRN on OICR News.
Website
For more information about OMPRN, visit ontariomolecularpathology.ca