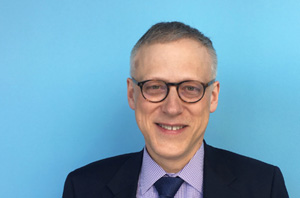 Contact
Dr. Marcus Butler
Co-Leader
Immuno-oncology Translational Research Initiative (ACTION)
Co-Leader
Immuno-oncology Translational Research Initiative (ACTION)
Dr. Butler is the Clinical Head of the Immune Monitoring Team at the Princess Margaret Cancer Centre, where his group performs a wide variety of immunologic assays to examine the impact of therapies on immune phenotype and function.
Before joining the Princess Margaret Cancer Centre, he was an Instructor in Medicine at Harvard Medical School and a Clinical Fellow in Medicine at the Dana-Farber Cancer Institute.
Experience & Education
Medical Oncology Fellowship, Dana-Farber/Partners CancerCare
Internal Medicine Residency, Johns Hopkins Hospital
MD, Yale University School of Medicine
BA, Rice University
Current Affiliations
Co-Leader, Immuno-oncology Translational Research Initiative
Medical Oncology Disease Site Lead for Melanoma/Skin Oncology, Department of Medical Oncology and Hematology, Princess Margaret Cancer Centre
Assistant Professor, Department of Medicine, University of Toronto
Associate Member, Department of Immunology, University of Toronto
Opportunities to Collaborate
To collaborate with Dr. Butler, please contact him directly.
Visit OICR's Collaborative Research Resources directory for more opportunities to collaborate with OICR researchers.
Looking Ahead
Receive the latest news, event invites, funding opportunities and more from the Ontario Institute for Cancer Research.