Rising Stars

Bringing together Ontario's next generation of cancer researchers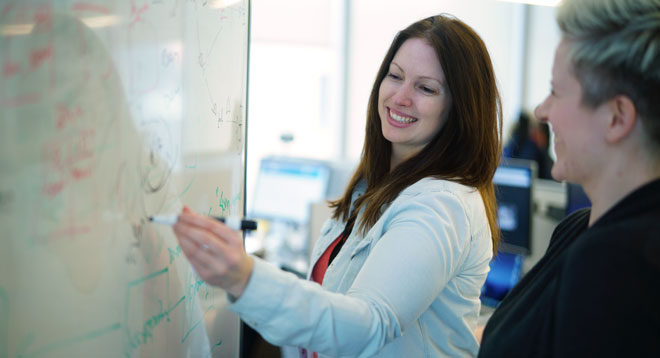 Rising Stars is a pan-Ontario network for students and trainees working in cancer research at the graduate (Master's, PhD) and postgraduate (Postdoctoral) level. The Network facilitates events, workshops, seminars and awards to highlight trainee research and provide opportunities for trainees to collaborate, boost their skills, and strengthen their network.
Join Rising Stars to spark collaborations, strengthen your network and elevate the impact of your research.
Sign up for the network below to gain access to:
The Rising Stars Speaker Series featuring top trainee research;
Workshops on sought-after professional skills;
New funding opportunities for trainees (travel awards and scholarships);
Conference meet-ups and networking events;
The Rising Stars Mentorship kick start program; and
The latest local trainee research delivered right to your mailbox.
For further information please email rising.stars@oicr.on.ca.
Sign up for our network