About us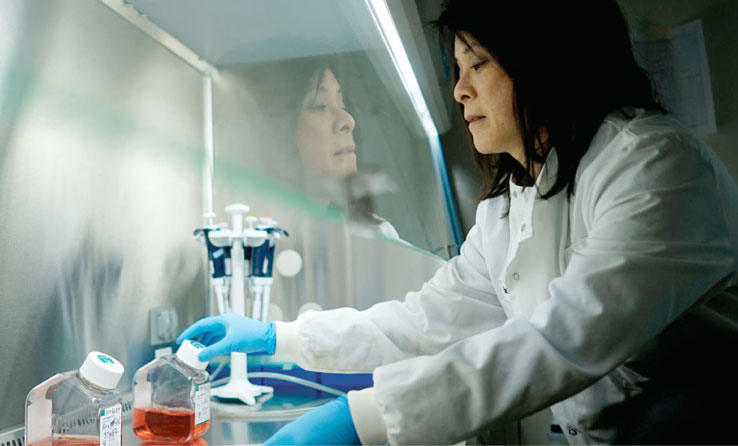 Each year, more than 14 million people worldwide are diagnosed with cancer and more than eight million people die from the disease. New tools are urgently needed to better prevent, detect, diagnose and treat cancer so that people can live longer and healthier lives.
The Ontario Institute for Cancer Research (OICR) is a collaborative, not-for-profit research institute that conducts and enables high-impact translational cancer research to accelerate the development of discoveries for patients around the world while maximizing the economic benefit of this research for the people of Ontario.

OICR ensures Ontario's world-class cancer research findings are benefiting patients and the Ontario economy. Here's how we make that happen:
We conduct cross-disciplinary cancer research in fields such as genomics, immuno-oncology, informatics, drug discovery, and molecular pathology with partners in health care, research, government and the private sector;
What is translational research at OICR?
Ensuring promising cancer research discoveries are developed into new diagnostics, treatments and practices that can help people in Ontario and beyond.
We enable research in Ontario and worldwide by building collaborative networks, securely sharing data and making tools and resources available to the research community;
We translate our research findings to the clinic by developing clinical guidelines, supporting clinical trials and commercializing our innovations with our partner FACIT.
Vision
Cancer Solved Together
Mission
Partner with the oncology community to translate cancer research discoveries, transforming cancer care to benefit patients, and strengthening the Ontario economy.
---

OICR is funded by the Government of Ontario through the
Ministry of Colleges and Universities