OICR training initiatives are helping to develop and support the next generation of cancer researchers, while strengthening engagement with investigators, students and trainees across Ontario to build and benefit from a more connected and collaborative cancer research community.
BioLab Hub
BioLab at OICR manages state-of-art equipment for translational cancer research and offers free educational seminars, advanced technology workshops and hands-on instrument training sessions led by instrument application specialists.
Canadian Bioinformatics Workshops (CBW)
With current high-throughput technologies and scientific approaches to research, having the computational biology capacity and skill set to deal with one's data has become an even greater research asset.
The CBW hosts a series of advanced topic workshops that focus on training graduate students, postdoctoral and clinical fellows, and researchers in the most recent informatics tools and workflows.
Software engineering club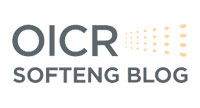 OICR has a passionate team of software engineers, infrastructure specialists and bioinformaticians that build tools to empower researchers in their endeavours to elucidate cancer.
Their blog shares information about our cutting-edge technology, groundbreaking tools and upcoming events.
Toronto Bioinformatics Users Group
TorBUG (Toronto Bioinformatics Users Group) is an association of researchers, other professionals and students in the Greater Toronto Area who have an interest in the field of bioinformatics.
TorBUG meets on the last Wednesday of every month from September through April, except holidays. Research presentations by bioinformatics leaders, students and industry representatives are followed by networking over pizza and refreshments.
Meetings are held in the Red Room at the Terrence Donnelly Centre for Cellular and Biomolecular Research, University of Toronto, 160 College Street at 4:00 pm and are free and open to all.
4,100+
educational events
4,100+ educational events supported by OICR to share knowledge and provide training (since inception)
Looking Ahead
Receive the latest news, event invites, funding opportunities and more from the Ontario Institute for Cancer Research.