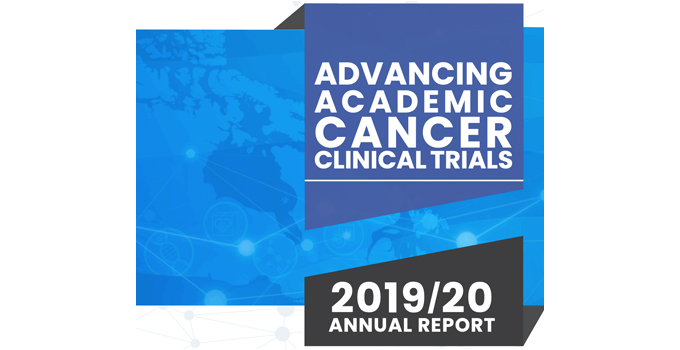 This year, more than 5,700 people with cancer received innovative treatments or interventions through participating in clinical trials supported by the Canadian Cancer Clinical Trials Network (3CTN). Today, 3CTN has published their 2019-2020 Annual Report, highlighting their progress made towards enhancing the impact of academic cancer clinical trials across Canada. The report marks the midpoint of their strategic plan for 2018-2022.
Highlights of the report include feature articles on:
How 3CTN has boosted recruitment for their supported trials by nearly 130 per cent, surpassing all expectations and targets;
New Network initiatives such as improving trial options for children and people outside of urban areas;
The tools and technologies that are streamlining and standardizing clinical trial management;
The patient representatives who play a key role in the success of the Network.