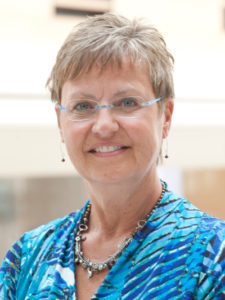 Clinical trials are an essential part of the healthcare system, giving patients access to cutting-edge treatments and providing researchers with concrete information about how these new treatments work in the clinic. To mark International Clinical Trials Day tomorrow, we spoke with Karen Arts, Executive Director of the Canadian Cancer Clinical Trials Network (3CTN) about the importance of clinical trials and how patients and their families can find out more about them.
What are clinical trials?
Clinical trials are a formal way to evaluate if a new treatment, which could be a medication or other type of therapy, is better than what is currently used to treat a condition or disease. Cancer clinical trials are important because that is how the effectiveness of new cancer treatments are tested and establish whether they should be adopted as new standard treatments for cancer patients.
How do trials benefit patients?
Clinical trials help determine the safest options to deliver the best treatments in the right way to the people who most need them. There are a number of ways that trials may benefit patients. Firstly, they ensure that new scientific advancements can be translated 'from bench to bedside' into more effective treatments. Also, some data suggest that patients treated at cancer centres with an active clinical trial program have improved outcomes.
What is the environment for clinical trials like in Canada today?
Canada is considered a very desirable place to conduct clinical trials because it has a very strong cancer research environment, supported by many coordinated cancer research funding organizations and cancer treatment centres. However, conducting clinical trials in Canada is becoming more challenging due to a number of factors, such as getting enough funding for trials, the length of time it takes to enroll all the required patients in the trial, and complex rules and regulations that govern the conduct of trials. Ensuring clinical trials are conducted in Canada to translate the rapid advances in our understanding of cancer into improved outcomes for Canadian cancer patients is therefore more important than ever.
How is 3CTN working to improve clinical trials?
3CTN, the Canadian Cancer Clinical Trials Network, is actively working to support academic cancer clinical trials in Canada. Academic trials answer important questions that are aimed at improving many aspects of cancer care that industry-led (i.e., led by a pharmaceutical company or a biotechnology company) clinical trials may not aim to investigate. 3CTN is supporting more than 70 cancer research organizations all across Canada to improve the efficient conduct of clinical trials and ensure important questions about cancer treatment will continue to be answered, and ultimately improve the lives of all Canadians with cancer.
Canada is considered a very desirable place to conduct clinical trials because it has a very strong cancer research environment
What is the Ask Me campaign?
Many cancer patients and their families may not know very much about clinical trials and the potential benefits they represent for individual patients and society at large. The Ask Me campaign involves physicians, nurses, research staff and volunteers wearing a prominently displayed "Ask Me about Clinical Trials" button so that anyone in the cancer centre can feel comfortable engaging them in a conversation about clinical trials. The campaign has been launched in all 3CTN cancer centres and will help direct any Canadian cancer patients interested in learning more about trials to the right information and help them feel confident asking their healthcare team if a clinical trial is a good treatment option for them.
Read more about the Ask Me campaign.
If patients are curious about clinical trials, what should they do to find out more?
There are many great accessible sources of information about clinical trials. If patients and their families are interested in more information, a good place to start is the general education and information website itstartswithme.ca. If patients are interested in learning what cancer clinical trials are open at their local cancer centres, they can go to the Ask Me section of 3ctn.ca or search on the ClinicalTrials.gov registry.