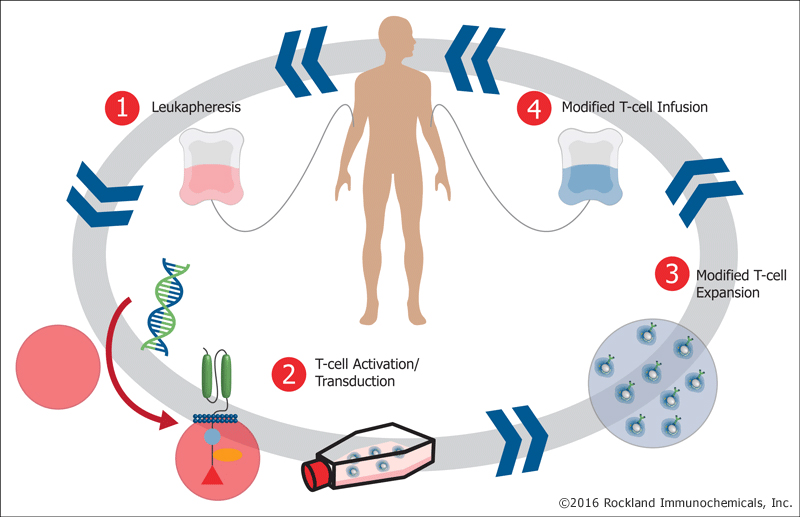 Biotherapeutics, a relatively new class of treatments, have shown great promise and are generating a lot of excitement in the cancer research community. These treatments harness the power of oncolytic viruses, cell therapies and antibodies to kill cancer. BioCanRX, Canada's biotherapeutics research network, has announced $11 million in funding for 16 projects that will enable scientists across the country to bring their innovations to patients sooner.
Research into biotherapeutics has intensified in the U.S., China and Europe and Canada's academic community recognized the need to close the gap, something this funding will help to do. This investment will allow for a major leap forward in the manufacture of the first Canadian-made Chimeric Antigen Receptor modified T cells (CAR-T cells) – a technology that could provide help to patients for whom conventional treatments have failed. In particular, CAR-T cells have shown potential in certain blood cancers such as lymphoblastic leukemia and lymphoma.
"CAR-T technology is a new and exciting development that's really taken the world by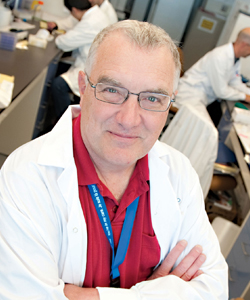 storm. We know now that by taking T cells out of patients, and reengineering them as it were in a test tube, we can get them to have dramatic responses in some kinds of cancer patients. Unfortunately, in Canada, we don't have this technology available to us to be used widely across the country. So this funding will allow us to be in a position to manufacture this kind of product ourselves, get our own scientists engaged in being able to actually test their ideas, exploiting this new technology and, we hope, to bring something to the Canadian people much faster than it would be otherwise," says Dr. John Bell, Scientific Director of BioCanRx and leader of OICR's Immuno- and Bio-therapies Program.
In addition to strengthening research infrastructure and capacity, the funding will facilitate the translation of the research into clinical use through a companion Clinical, Social and Economic Impact study. This study will inform the design of robust protocols to evaluate the new therapies once they reach Phase 1 clinical trials.
Two OICR-funded Investigators will lead projects.
Dr. Sachdev Sidhu, OICR Senior Investigator: "Pre-clinical validation of anti-SIRPα antibodies anti-tumor efficacy through immuno-modulation of macrophages."
Dr. Naoto Hirano, OICR Clinican-Scientist: "New generation chimeric antigen receptors for improved adoptive T cell therapy for cancer"