BioLab: learning, training and connecting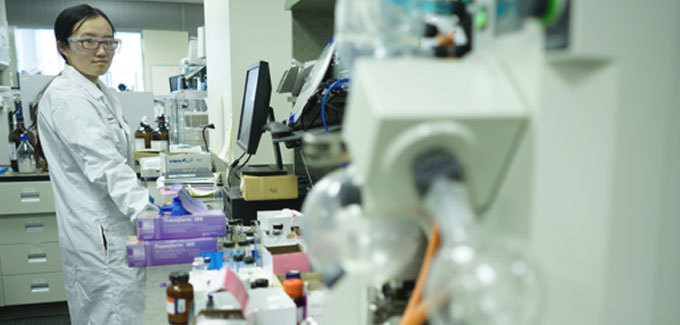 BioLab at OICR manages state-of-art equipment for translational cancer research and offers free educational seminars, advanced technology workshops and hands-on instrument training sessions led by instrument application specialists.
The mission of BioLab is to provide continuous education and training for the next generation of Ontario cancer researchers using existing and advanced cancer-related technologies, applications, tools and instrumentation.
BioLab Provides

BioLab goes beyond basic theory and training to provide application-driven experiences. BioLab training explores the full potential of state-of-art cancer research equipment from experimental design, through correct equipment usage and even covers project-driven applications.
The training sessions offered by BioLab foster collaboration in the cancer research community and provide a place to share experiences, build new collaborations and drive cancer research forward.
Who can participate?
All educational seminars, workshops, and instrument training sessions offered are free to researchers at academic institutions and hospitals in Ontario. BioLab welcomes attendees of any level of experience and training, including clinicians, scientists, fellows, interns, students and research staff.
Upcoming BioLab workshops and seminars:
Educational Seminars are lecture-based learning platforms to provide continuous education on advanced new discoveries in biotechnology and translational cancer research.
Hands-on Biotechnology Workshops are designed to meet specific research goals related to particular laboratory techniques, workflows or procedures related to cancer research. The workshops are delivered by application specialists and designed for laboratory scientists who are looking for in-depth, hands-on protocol development.
In 2018 BioLab is focusing its educational offerings on immuno-oncology across five key areas:
Liquid Biopsy and Biomolecule detection technologies;
Cell imaging and quantitative analysis;
Cytometry for single cell omics;
Visualization and quantification of cancer transcriptome;
Innovations in digital pathology.
---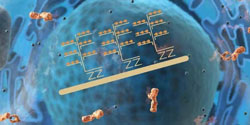 PrimeFlow RNA Assay for simultaneous detection of RNA and Protein

Presenter: Bret Samelson, Gene Expression Application Scientist, Thermo Fisher Scientific
November 8, 2018 2 p.m. – 3 p.m.
This presentation will provide an overview of the PrimeFlow RNA Assay, which expands the capability of flow cytometry to also measure gene expression. By combining PrimeFlow with traditional immunolabeling of both cell-surface and intracellular proteins, researchers can now reveal the dynamics of both RNA transcription and protein expression patterns.
---
Past sessions
---

The Future of Diagnosis: Learning To Recognize Similar Images In Digital Pathology
Presenter: Dr. Hamid Tizhoosh, PhD, Professor, Faculty of Engineering, University of Waterloo, KIMIA Lab
July 31, 2018 | 3 – 4 p.m.
Large archives of digital scans in pathology are slowly becoming a reality. The amount of information in such archives is not only overwhelming, it's also not easily accessible. Fast and reliable search engines, customized for histopathology to perform content-based image retrieval, are urgently needed for more efficient and informed decision making. While the mainstream AI is working on classification-oriented framework to make decisions, on behalf of medical/clinical experts, the retrieval approach, in contrast, does not seek to replace the human expert but rather offer assistance by tapping into the collective wisdom of evidently diagnosed cases from the past.
Through an ensemble approach, KIMIA Lab at University of Waterloo offers search engine prototype that exploits the strengths of both handcrafted and deep features for image characterization. The idea of content-based "barcodes" is subsequently used to accelerate the retrieval process.
---
Visualize Gene Expression and Genetic Variations in Tumor Microenvironment: Applications of RNAscope and BaseScope ISH Technologies
February 5, 2018
Current methods to analyze genetic intratumor heterogeneity (ITH) rely on the sequencing of 'bulk' or flow-sorted cells, in which the spatial context of tumor tissue is not well preserved. These shortfalls can be addressed by the use of RNAscope® and BaseScope™ assays, that offer direct visualization of gene at the RNA level at a single-cell resolution.
---
Quantitative Intracellular and Intra-Nuclear Spot Analysis Using Cytation-3 Digital Microscopy
February 13, 2018
Various applications require quantifying the number of "spots" per cell, including DNA damage, phagosomes, endosomes, exosomes or mitochondria. The workshop will cover the imaging capabilities of Gen5™ software of Cytation™ 3 imager for consistent and precise measurement of objects, in particular spot counts and spot size and how to use an automated image-based approach for rapid, spot quantification.
---
MACS Technologies for Single Cell Omics: Methods for Sample Preparation, Cell Isolation and Single Cell Analysis for Cancer Research
March 29, 2018 | 2-3 p.m.
MACS technology offers applications for optimal tissue dissociation and subsequent isolation and enrichment of target cells population from different tissues, incl. tumors, and blood. The seminar will explore the capabilities and recent development of benchtop cytometric applications and workflows for sample preparation: from tissues and needle biopsy to single cell suspension suitable for molecular downstream analyses.
---
Advancing Oncology Research with High Content Imaging and 3D Models: Technology and Application Overview
April 5, 2018
Advanced cell imaging microscopy is fundamentally indispensable in understanding the complex cellular structures and exploring cellular functions and dynamics in health and diseases.
The seminar will introduce the OperettaTM High Content Imaging System developed by Perkin Elmer, for fully automated image acquisition, analysis, and data management for wide range cell-based experiments: from genome-wide siRNA screens, to a variety of phenotyping assays such as proliferation, cell cycle, cytotoxicity, viability, apoptosis, cell interactions, chemotaxis/migration etc.
---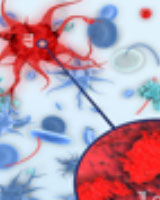 Droplets for Cancer Detection in Liquid Biopsy
April 19, 2018 | 11-12 am
Liquid biopsy, a noninvasive technique for capture and isolation of cell-free circulating tumor DNA (cfDNA) is a rapidly emerging field that address the unmet clinical needs in cancer diagnostics, prognosis and treatment. The seminar will introduce droplet based ddPCR assays and applications for accurate and sensitive detection of genetic variants and tumour-associated abberations.
---
Basics of Leica Laser TCS SP8 Confocal Microscopy
April 24, 2018 | 10 am – 4 pm
The Leica TCS SP8 microscope brings a high-level of performance on demanding cell-based imaging applications, including cell imaging, image tiling, and z-stacking.
This workshop covers the basics of confocal microscopy for researchers who have little or no prior experience with microscopy.
The objectives are:
Why and when to use confocal microscopy?
How to get started with confocal microscopy?
Key features of Leica TCS SP8 confocal microscope.
---
Multiplexing and Applications of the QuantiGene™ Plex and ViewRNA™Assay in Cancer Research and Diagnostics
May 2, 2018 | 2 – 3 pm
Real-time PCR (RT-PCR),works less well with FFPE, compared with fresh-frozen (FF) tissues, due to the presence of cross-linked RNAs that reduce the efficiency of target amplification.
The QuantiGene Plex System offers an alternative for measuring mRNA directly from lysates, tissue homogenates, dried blood spots, or FFPE sections by utilizes branched DNA (bDNA) hybridization, so RNA purification, cDNA synthesis, and PCR amplification are NOT required.
In combination with the Luminex xMAP technology simultaneous detection of upto 80 genes in one well (96-well plate format) can be done.
---
Preparation of Single Cell Suspensions from Tissues for Cell RNA Sequencing by 10XGenomics
May 7, 2018 | 1-day workshop
Tissue behavior is often driven by a few cells within a larger population, creating a need for characterization of the single-cell transcriptional landscape. This one day technical workshop proposes an effective workflow for separation and isolation of viable tumor cell suspension using gentleMACS™automated dissociation device that complements the 10XGenomics single-cell transcriptome analysis.
---
BioLab workshops and seminars:
Circulating Tumor DNA (ctDNA): Detection and Applications in Curable Cancers
(co-hosted by BioLab and MOST)
Presenter: Dr. Scott Bratman, Princess Margaret Cancer Centre
June 11 2018 | 11 a.m. – 12 p.m.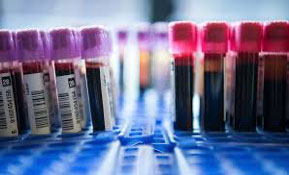 Personalized cancer medicine requires robust biomarkers to help refine diagnosis and treatment. Circulating tumour DNA (ctDNA) is an attractive source of cancer biomarkers that carries genetic and epigenetic aberrations present in tumours and can be non-invasively accessed from peripheral blood. The talk, will describe recent advances in ctDNA detection technologies and evidence supporting potential clinical applications of ctDNA analysis throughout the therapeutic course.
---
OkoLab BioStation for Live Cell Imaging by Leica SP8 Microscope
Presenter: Thomas Kareco PhD, Application Scientist, Leica
June 25, 2018 | 10 a.m. – 4 p.m.
The current advances in microscopy, high speed cameras, highly sensitive detectors and exclusively developed fluorescent markers, made live-cell imaging methods easily accessible to the researchers who want to investigate single cells or tumour microenvironment on a molecular level in real-time.
This technical workshop will introduce the OkoLab Biostation system that compliments the Leica TCS SP8 microscope for monitoring live cells dynamics using time-lapse microscopy.
---
Computational Pathology Tools for Whole Slide Biomarker:
ISH spot quantification at single cell resolution at the STTARR image analysis core facility
Presenter: Dr. Trevor McKee and Mark Zaidi, Image Analysis Specialists, Princess Margaret Cancer Centre
July 19 2018 | 2 – 3 p.m.

As preclinical drug development research and basic biological research approaches move towards high throughput and single-cell methodologies, computational tools to segment cells and tissues in digital pathology images, and quantify spatial, morphological and biomarker information are becoming increasingly sought after in biomedical research. The STTARR image analysis core facility will present their workflow for processing whole slide brightfield ISH or IHC images, multiplexed immunofluorescence and Imaging Mass Cytometry data. The talk will cover multiple image processing pipelines for stain separation, nuclear, cell and tissue segmentation, and semi-automated analysis using machine learning methods to measure appropriate markers of interest.
---
Leader
Dr. Vanya Peltekova PhD
Lead, BioLab Operations, Ontario Institute for Cancer Research
All inquiries can be addressed to Dr. Peltekova at vanya.peltekova@oicr.on.ca.
---
Seminars and workshops are for educational purposes only and are not an endorsement of any products or services by BioLab or by OICR.