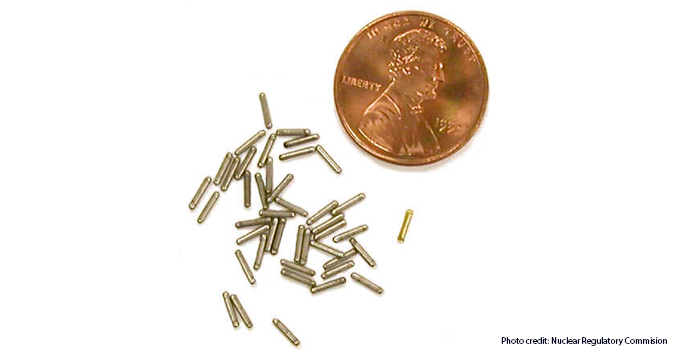 Cross-Canada research team moves image-guided ultrasound system into clinical development
Traditional breast cancer radiation treatment requires multiple hospital visits over a period of weeks or months, which may be onerous to patients who live far from hospitals or in remote communities. An alternative radiotherapy technique, Permanent Breast Seed Implantation (PBSI), requires only a single hospital visit, but it involves the implantation of multiple small radioactive metal pellets into the breast of the patient within millimetres of a target. The procedure to administer this treatment is difficult to plan and complex to execute – impeding the adoption of PBSI in the clinic.
Dr. Aaron Fenster, Program Director of OICR's Imaging Program, and his team have developed a new 3-D ultrasound guidance system to help radiation oncologists implant permanent breast seeds easier, faster and more confidently. The system, as described in Medical Physics, has been designed and tested in the Fenster Lab at Robarts Research Institute in London, Ont. and is now undergoing clinical development in Kelowna, B.C.
"The burden of traditional radiotherapy is a problem," says Justin Michael, Project Lead and master of Engineering Science graduate from the University of Western Ontario. "Because of this burden, some patients choose to have a mastectomy rather than a less-invasive treatment even if a mastectomy is not their first choice. Our technology can help make PBSI an option for these patients and relieve unnecessary stress for other breast cancer patients as well."
Their new 3-D ultrasound guidance system shows radiation oncologists where the needle is and where they want it to be while implanting seeds that deliver cancer killing radiation from the inside of the body rather than from an external device. With this guidance system, the oncologist can visualize the breast in three dimensions and place seeds easily within millimetres of their target.
"Streamlining and simplifying the PBSI procedure could be the difference between a doctor adopting the technology or not," says Michael. "This means that for patients our system could be the difference between choosing the outcome they want or choosing the treatment they dislike the least."
This research is part of the OICR's Medical Imaging Instrumentation and Software platform, which has developed image-guided diagnostic and therapeutic techniques for various cancer types over the past decade. Now that pre-clinical studies are complete, these PBSI guidance techniques will be tested in the clinic under the leadership of Dr. Juanita Crook in Kelowna.
"Patients with breast cancer can benefit from PBSI," says Michael. "Our technology is designed to help make that possible."