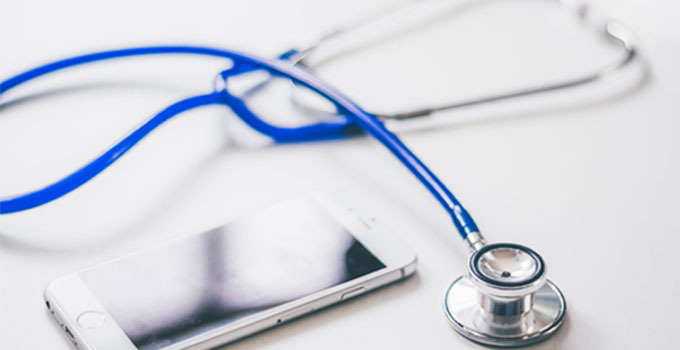 Dr. Monika Krzyzanowska and collaborators develop app for cancer patients to manage and understand their treatment symptoms from the comfort of their own home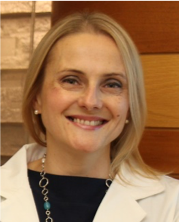 Patients undergoing cancer treatment face a lot of uncertainty. They often experience symptoms and treatment side effects at home, which often leads them to the emergency room. But in many cases, their side effects could have been better managed remotely and prevented from getting worse. Dr. Monika Krzyzanowska, Medical Oncologist at the Princess Margaret Cancer Centre, wanted a better option for her patients to understand and manage their symptoms comfortably at home.
"Almost half of women undergoing treatment for breast cancer visit the emergency room between treatment sessions and many of these visits can be avoided," says Krzyzanowska. "We give our patients a lot of information up front, but we can do a better job at remote monitoring and providing them with the information they need when they need it. There's a clear need for decision aids, self-management support, improved communication and options in care delivery."
Krzyzanowska teamed up with the University Health Network's Healthcare Human Factors team to explore how to improve symptom management for patients with a more personalized approach. In response to this need, they created bridges, a web-based app to facilitate remote management of chemotherapy-related side effects.
As recently described in the Journal of Medical Internet Research, the team refined their design over two rounds of usability testing with patients. They incorporated toxicity tracking, self-management advice and health care provider communication functionalities so that both physicians and patients can track and manage the patient's symptoms.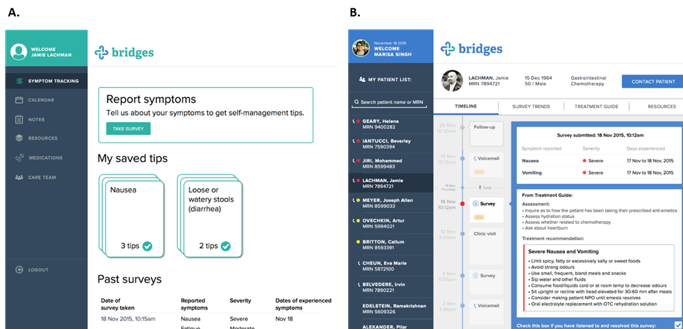 With their pilot complete, Krzyzanowska is looking to partner with health care providers and decision makers to expand the project and explore how to integrate bridges into current systems and processes.
"Bringing bridges into the hands of patients is going to require a coordinated effort between decision makers, patients, care providers and hospitals," says Krzyzanowska. "Helping patients who need it when they need it is our top priority and I look forward to developing bridges to help in that goal."
Krzyzanowska's project is one of the many research projects funded through OICR and Cancer Care Ontario's Health Services Research Network.