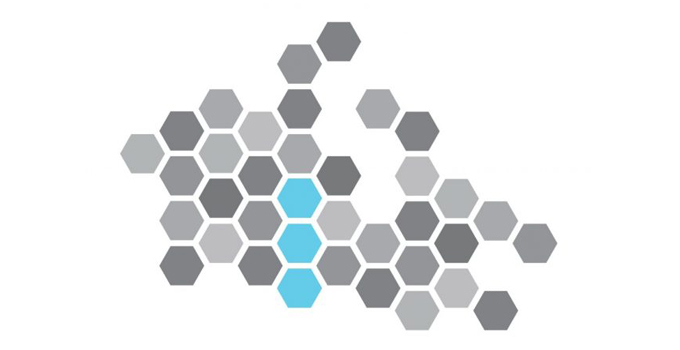 This post was edited and republished with the permission of CanPath.
CanPath is pleased to announce that, with funding support from the Canadian Partnership Against Cancer, a Saskatchewan cohort will be developed and join the CanPath study. The Saskatchewan Partnership for Tomorrow's Health (Saskatchewan PATH) will add approximately 9,000 participants to the existing cohort of over 330,000 Canadian participants. The addition of Saskatchewan means that all 10 Canadian provinces have now joined CanPath.
Saskatchewan PATH will create a platform and resource for fostering research in cancer and chronic disease prevention within the province. The Saskatchewan PATH study will be led by Scientific Director, Riaz Alvi and hosted by the Saskatchewan Cancer Agency.
"We are excited to officially welcome Mr. Alvi and the Saskatchewan PATH team to the CanPath partnership. We look forward to working together to develop a truly pan-Canadian study and sharing learnings from our other regional cohorts to support Saskatchewan PATH as they move forward," says John McLaughlin, Executive Director of CanPath.
"We are proud to be a part of this truly national program. Saskatchewan holds a prominent place in the history of healthcare in Canada, and houses one of the world's oldest cancer registries. We are confident that the people of Saskatchewan will welcome this opportunity to participate in Saskatchewan PATH to help further a better understanding of cancer and other chronic diseases, and to assist with the future development of prevention, early detection, diagnosis and treatment programs. There is exciting and highly rewarding work ahead of us." says Riaz Alvi, Scientific Director of Saskatchewan PATH.
Saskatchewan has a unique and diverse population, with roughly half living in the province's largest city, Saskatoon, or the provincial capital of Regina. The province's economy is primarily associated with agriculture and more recently mining. The burden of cancer in Saskatchewan is significant with about 5,600 new cancers diagnosed in 2018 and just over 2,000 cancer deaths in the same year. In 2018, the number of people living with cancer that had been diagnosed within the last 5 years (5-year prevalence), was approximately 17,000 people.
"Since CanPath began almost 11 years ago, we have sought to ensure representation of all provinces. Now being able to include participants from the province of Saskatchewan fills an important gap, and builds upon the hard work of many of us who started and have maintained the CanPath cohort and vision since the beginning," says Philip Awadalla, National Scientific Director for CanPath.
With CanPath's guidance and support of the development of Saskatchewan PATH, the new cohort will benefit from the experience and lessons learned by CanPath's other regional cohorts. Saskatchewan PATH joins the six regional cohorts that currently makeup CanPath: BC Generations Project, Alberta's Tomorrow Project, Manitoba Tomorrow Project, Ontario Health Study, CARTaGENE (Quebec), and Atlantic PATH.
The development of Saskatchewan PATH will consist of three phases:
Phase I – Planning & Implementation (Present to March 2022)
Phase II – Participant Recruitment and Collection of Data and Biological Samples
Phase III – Maintenance and Use of Participant Data and Biological Samples
About CanPath
The Canadian Partnership for Tomorrow's Health (CanPath) is Canada's largest population health cohort and a national platform for health research. Comprised of more than 330,000 volunteer participants, CanPath is a unique platform that allows scientists to explore how genetics, environment, lifestyle and behaviour interact and contribute to the development of cancer and other chronic diseases. CanPath is hosted by the University of Toronto's Dalla Lana School of Public Health with national funding from the Canadian Partnership Against Cancer. The Ontario Institute for Cancer Research (OICR) hosts CanPath data in a safe and secure environment. To learn more, visit www.canpath.ca.
The original post can be viewed here: https://canpath.ca/2020/09/canpath-completes-provincial-map-with-addition-of-a-saskatchewan-cohort/