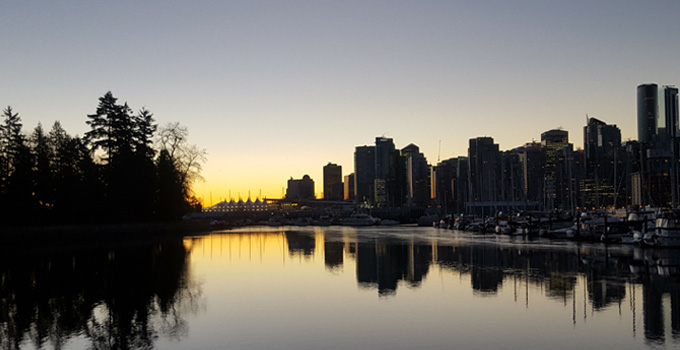 The 4th Canadian Cancer Research Conference, held at the beginning of November in Vancouver, was a major success. OICR was proud to support and participate in the conference, which brought together over 1,000 cancer researchers from across Canada.
Until the Canadian Cancer Research Conference (CCRC) was first held in 2011, the only regular cancer research conferences where Canadian researchers could share their work with their compatriots were held outside of the country.
The CCRC was designed to remedy this, showcasing the breadth and excellence of cancer research in Canada and allowing leading experts to share knowledge and ideas to further strengthen Canada's cancer research community. Today the CCRC is Canada's only national forum showcasing the entire spectrum of cancer research. The most recent meeting brought together over 1,000 participants from across Canada. The scientific program included three plenary sessions, 25 concurrent sessions, 139 speakers and chairs and hundreds of abstracts and posters.
"Research is the only way through which the knowledge needed to decrease the death and suffering from cancer can be gained," said Dr. David Huntsman, Professor of Pathology and Laboratory Medicine and Obstetrics and Gynaecology at The University of British Columbia and staff pathologist at the BC Cancer Agency. "The CCRC provides an opportunity for cancer researchers to learn about novel ideas, tools and approaches, liaise with patients, inspire new investigators and trainees, and continue to make progress in our efforts to understand the inherent complexities of cancer."
This year's conference was also notable because it was the first to incorporate a patient involvement program. This program incorporated the patient perspective into the conference's scientific proceedings. Patient representatives attended conference sessions and interacted with researchers, helping facilitate an understanding among the scientific community about the many ways patients inform, support and strengthen cancer research.
OICR was a sponsor of the conference and, along with the Canadian Institutes of Health Research and the Canadian Cancer Society, supported an Early Career Research satellite meeting to help 68 young investigators attend the conference and participate in a career-building session to boost their professional development.
The next CCRC will be held in November 2019 in Ottawa.