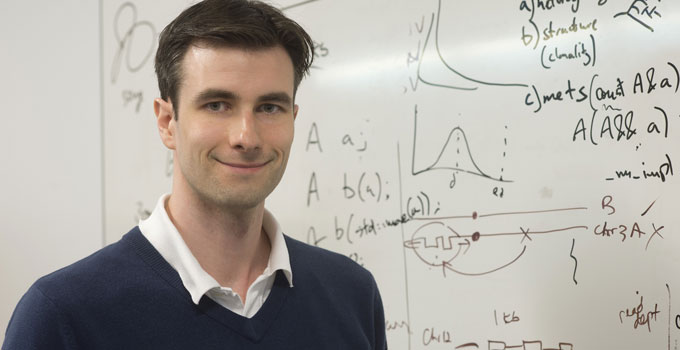 What does a beaver's genome look like? And how can understanding the beaver genome help us to improve human health? A group of Canadian researchers led by Drs. Stephen Scherer and Si Lok at The Centre for Applied Genomics and The Hospital for Sick Children today published the sequenced genome of the Canadian beaver in order to answer these questions and others (and just in time for Canada's 150th anniversary, no less).
Dr. Jared Simpson led a team at OICR who provided their bioinformatics expertise on the project. We spoke to Simpson about his team's role in the study and how their findings could contribute to a better understanding of cancer.
How was OICR involved in this research?
We helped SickKids decide on the best sequencing technology and algorithms to use to sequence and assemble the beaver genome and produced the Pacific Biosciences long read sequencing data for the project.
Why is it important to sequence the genome of the beaver? 
While genome sequencing technology has advanced tremendously in the past decade, the most complex genomic regions remain unresolved when using short read sequencing technology, leaving a blind spot in our analysis. Long-read sequencers, like the Pacific Biosciences instrument, have been proven to give much more complete genome assemblies than short-read sequencers. We decided to take on this project to build our capability to assemble genomes from long reads, with the eventual goal of applying it to humans and cancers.
Simpson is a Principal Investigator in the Informatics and Bio-computing Program at OICR.