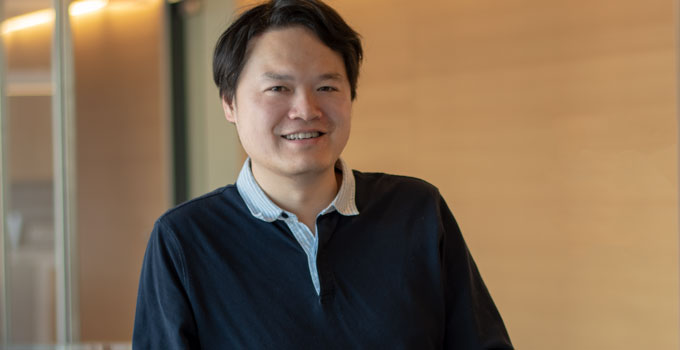 OICR's Adaptive Oncology team has been granted $875,000 from Genome Canada to expand Dockstore – a framework for generating and sharing portable computational biology workflows.
Cancer genomics research depends on the ability to analyze massive datasets in a standardized and coordinated manner. This involves creating and managing workflows – a series of processes and computational tools – that are often long, complex and difficult to share between research groups.
OICR's Dockstore is helping scientists generate and share workflows seamlessly, allowing the bioinformatics community to effectively answer their complex research questions. Dockstore serves as a library of workflows that have been clearly described in a human- and machine-readable way.
"We've developed an open source registry of lightweight and portable packaged tools to accelerate big data research," says Denis Yuen, Senior Software Developer at OICR. "This means that researchers using Dockstore can easily find and use the tools that they need while building on the progress that others have made, rather than starting from scratch."
OICR's Adaptive Oncology (AO) team has been granted $875,265 from Genome Canada to expand Dockstore over the next three years in response to the needs of the research community. The AO team plans to improve Dockstore's utility by supporting new workflow description languages and offering tools to facilitate workflow development support, amongst other enhancements.
"We're responding to the community's needs by making Dockstore easier to use and more powerful," says Yuen. "Our goal is to enable the seamless exchange and execution of software tools across environments so that researchers can work together towards a common goal – making cancer research discoveries."
Since its inception, Dockstore has been a vital resource for large international genome initiatives, such as the Pan-Canadian Analysis of Whole Genomes project (PCAWG), which mobilized research groups from around the world to investigate the genomes of 2,800 cancer donors. Dockstore allowed PCAWG researchers to work together across 14 different computational environments by facilitating the standardized sharing of workflows. Today, Dockstore supports 15 major international research projects across different cancer types.
The Dockstore development team at OICR is thankful for the users and contributors of workflows to Dockstore. For more information, visit www.dockstore.org.