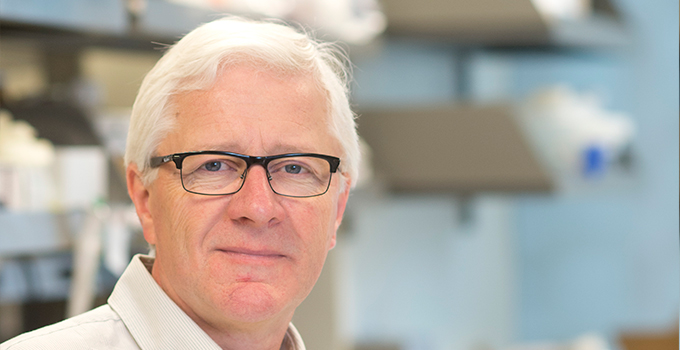 Dr. John Dick was recognized for his pioneering research in cancer stem cells with the presentation of the CIHR Gold Leaf Award for Discovery. He was the first scientist in the world to confirm their existence. Better understanding of cancer stem cells has the potential to lead to new treatments, ultimately resulting in improved patient outcomes.
Dick is a Senior Scientist at the Princess Margaret Cancer Centre and is Professor in the Department of Molecular and Medical Genetics at the University of Toronto. OICR congratulates Dick on this prestigious award and for his leadership as Director of OICR's Cancer Stem Cell Program.
"I offer my sincere congratulations to the four recipients of the CIHR Gold Leaf Prizes. From cancer and HIV/AIDS to diabetes and the health disparities facing our Indigenous peoples, your research tackles some of the most pressing health challenges facing Canada. By providing the evidence to inform government policy, your research is contributing to improved health and well-being for all Canadians. Thank you for your important work," says Jane Philpott, Canada's Minister of Health.
CIHR news release: Canada's top health researchers recognized for their life-changing work