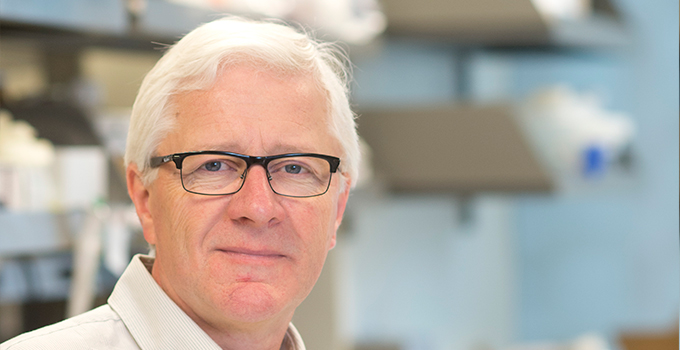 The International Society for Stem Cell Research (ISSCR) has honoured Dr. John Dick by selecting him to deliver the 2017 Tobias Award Lecture at the organization's annual meeting June 14-17 in Boston. The honour, supported by the Tobias Foundation, recognizes promising research into stem cell therapies for haematological conditions.
"Dick has had a tremendous impact on the field of cancer research," says Sally Temple, President of ISSCR. "Through his intellectual leadership, his high standard of scientific inquiry, and creative insight, he has generated discoveries and approaches that have forever changed the way that researchers approach the development of cancer treatments."
Dick is Director of OICR's Program in Cancer Stem Cells, a Canada Research Chair in Stem Cell Biology and Senior Scientist, University Health Network, and Professor, University of Toronto. Among his many achievements is a method for isolating human hematopoietic stem cells that is now used worldwide to advance stem cell research. OICR congratulates Dr. Dick on receiving this prestigious award.
News release: The ISSCR Announces 2017 Award Recipients: McEwen Award for Innovation, ISSCR Dr. Susan Lim Outstanding Young Investigator Award, ISSCR Tobias Award Lecture, and ISSCR Public Service Award