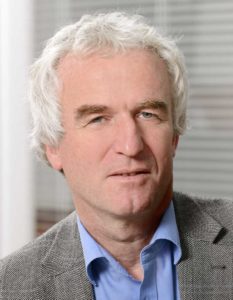 ICGCmed launched this April (see story on ICGCmed's launch). We spoke to Dr. Peter Lichter, Head of the Division of Molecular Genetics at the German Cancer Research Center (DKFZ) about why ICGCmed is needed and what the next steps are to ensure the consortium can meet its ambitious goals.
Why is ICGCmed necessary, and why now?
Researchers worldwide are currently exploring how to bring more precision oncology to the clinic. The goal is to develop a new approach to how we treat cancer patients that is more specific to their individual type of cancer. Currently, at many places clinical studies are being launched addressing similar questions. An international network of such studies would not only harmonize these initiatives and develop common standards, it would also greatly accelerate the process of validating the concept and provide guidelines to physicians who are not yet familiar with this approach.
There are many ways that the work of ICGCmed could improve current treatment options for patients. We could develop common databases containing a great deal of relevant information, including molecular alterations, the impact of rare molecular variants and the prioritization of molecular targets.
With ICGCmed we can also observe the clinical response of patients to treatment, the clinical consequences of treatment combinations and the role of adverse drug effects. This will add a completely new level of data.
What is your role in the project?
I am heading the working group that defines the clinical data, which need to be annotated within ICGCmed, and provides guidelines for the design of respective clinical trials or epidemiological studies.
Most of all, I am trying to interest potential funding organizations in ICGCmed, with a special focus on German and European agencies.
What else does ICGCmed need at this point to ensure success?
The original ICGC has been hugely successful in collecting data and developing databases. Key to ICGCmed's success will be the initiation of a first series of studies proving the concept of respective data sharing and development of databases. We can base this on the successful data collection from the ICGC.