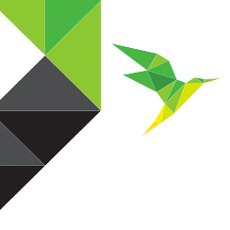 Turnstone Biologics Inc., a FACIT-incubated company spun out of research conducted in OICR's ORBiT Program, has secured $11.3 million in new financing. This investment in the company has allowed it to take another step forward in its development with the hiring of Dr. Sammy J. Farah as Chief Executive Officer and Dr. Brian D. Lichty as Chief Technology Officer (CTO). Farah is a veteran vaccine executive with extensive technology and product development expertise. Lichty, a distinguished scientist, is a leader in the development of oncolytic viral therapies and one of Turnstone's founding scientists. The financing round was led by Versant Ventures and more than $20 million in follow-on capital has been committed.
"We are very pleased to have concluded this financing with an experienced venture capital firm of Versant's calibre, and to be able to enhance the Company's leadership with compelling management," said Jeff Courtney, Chief Commercial Officer of FACIT, which is Turnstone's founding investor.
Turnstone was established to develop novel oncolytic viral therapies for cancer. Its main technology, called Marabex™, combines oncolytic virus therapy with a tumour targeted vaccine into a single treatment. It works in two ways, the oncolytic virus selectively attacks cancer cells and the vaccine activates the patient's immune system against cancer.
This novel approach to cancer therapy is the work of Dr. John Bell, Director of OICR's Ontario Regional Biotherapeutics Program and a researcher at the Ottawa Hospital Research Institute and his collaborators, Dr. David Stojdl from the Children's Hospital of Eastern Ontario and, Turnstone's newly appointed CTO, Dr. Brian Lichty from McMaster University.
Read the announcement
FACIT Startup Turnstone Biologics Closes $11M Financing, Secures Additional Capital Commitment, and Adds Strong Management
From Fight Against Cancer Innovation Trust