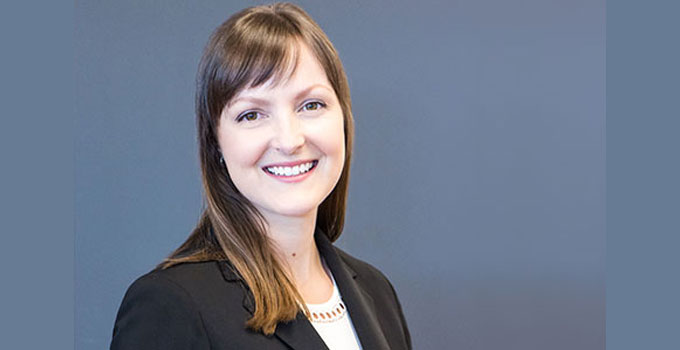 McMaster University researcher and OICR Investigator, Dr. Kristin Hope, turns her stem cell discovery into a new treatment approach for leukemia.
A few years ago, Dr. Kristin Hope and her research team discovered a new way to grow rare life-saving blood stem cells. Now, the Hope Lab is using this discovery to suppress leukemic stem cells – the cells at the "root" of leukemia.
In their most recent study, published earlier this month in Cancer Research, the Hope Lab discovered that the same molecular pathway they found previously could be turned off to grow healthy stem cells could be turned on to impair the development of cancer stem cells.
The study suggests that this pathway, called the aryl hydrocarbon receptor (AHR) signaling pathway, could be leveraged as a potential therapeutic approach for acute myeloid leukemia – one of the most common subtypes of leukemia.
"We saw a loss of leukemic stem cells by activating – or turning on – the AHR pathway," Hope says. "This brings us a step closer to a potential new therapy for patients with leukemia."
The study group used a small molecule to activate the AHR pathway, finding that it had a significant effect in eliminating leukemic stem cells, but no effect on healthy cells. The group found similar results in cell cultures as well as in mice that were transplanted with human leukemia cells.
Hope, who is a Principal Investigator at McMaster University's Stem Cell and Cancer Research Institute, will continue investigating this small molecule as a potential drug that could complement chemotherapies in the future.
"We will continue building on our understanding of the AHR pathway and how to control it," she says. "This understanding will help us in the development of new therapies so that our discoveries can one day help patients."