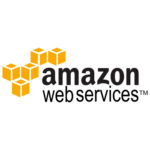 The International Cancer Genome Consortium (ICGC) took another major step into the cloud last month, joining forces with Amazon Web Services (AWS) to bring 1,200 encrypted whole genome sequences to more researchers worldwide.
This means that one of the world's largest collections of cancer genome data is now more easily accessible to qualified researchers, potentially accelerating the development of new treatments for cancer patients.
"This initiative brings together one of the world's largest cancer genome datasets and one of the world's leading cloud computing providers to create a powerful new resource for cancer researchers," said Dr. Lincoln Stein, Director of OICR's Informatics and Biocomputing Program and Director of the ICGC's Data Coordination Centre. "Now, far more researchers will have access to ICGC data, opening up the possibility of new discoveries and new breakthroughs in cancer research."
Cloud computing is becoming increasingly essential to genomics research because of the growing size of the data sets that need to be analyzed to find the genetic origins of cancer – and the potential targets for treatment. Traditionally researchers would have to download data to their own computers, a process that can take weeks over even months and take up huge amounts of storage.
With cloud computing researchers don't ever need to download the data. The data they are working with stays put on servers like those provided by AWS and experiments can be run remotely. This makes it faster and more cost effective for researchers to access the data, while also opening it up to researchers at smaller institutions that may not have the computing capacity to store or run experiments on site.
For more information on how the new initiative works, see the Amazon Web Services and ICGC blog posts
News stories: