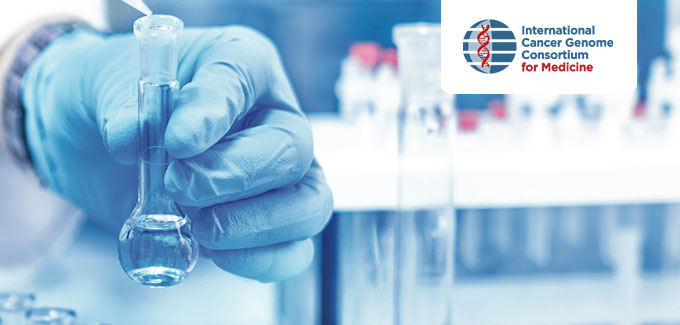 The ability to sequence and study the human genome and the genomes of different cancer types has allowed scientists to increase our understanding of the biology of these diseases. In turn this has helped to create new preventative strategies, diagnostic and prognostic tools as well as better treatments. But what if there was a way to make this information even more useful? An international group is working to establish a project that will do just that.
The International Cancer Genome Consortium for Medicine (ICGCmed) was launched with a white paper in April 2016 and will seek to build upon the success of the original International Cancer Genome Consortium project, which is drawing to a close. Under ICGCmed, approximately 200,000 patient genomes will be sequenced and then linked to corresponding clinical data. This will allow scientists to clearly see the relationship between genomic makeup and patient outcomes and aid in the development of predictive biomarkers needed for precision medicine.
"Sequencing about 200,000 genomes means that this project will be eight times larger than the ICGC," explains Jennifer Jennings, Senior Manager, ICGC Secretariat and Strategic Research Planning. The ICGC has sequenced 18,000 patient samples of its goal of 25,000 and has collected data on 46 different tumour types. By providing controlled open access to its data by researchers it is accelerating cancer research worldwide. "The information from ICGCmed's large-scale integrated clinical-genomic database will be invaluable to researchers, clinicians and public health decision-makers. It could also help providers come up with strategies for disease prevention and improve anti-cancer technologies," says Jennings.
While the scientific work has yet to begin, the ICGCmed Secretariat and the Planning Committee are hard at work laying the foundation for the project. "Right now we are establishing concrete policies and guidelines, our bioethics framework and determining the minimum amount of clinical data that will be required for a sample to be admissible to the project," says Jennings.
OICR, where Jennings is based, will continue to have a leadership role in ICGCmed much like it has for the ICGC. OICR will host the ICGCmed Secretariat and guide and coordinate the governance and working group and steering committee activities. The Institute will also house the project's Data Control Centre and Data Portal, led by Dr. Lincoln Stein. OICR's participation in ICGCmed is part of the Institute's Global Leadership in Precision Oncology initiative under its 2016-2021 Strategic Plan.
Jennings is grateful for the knowledge and experience that was gained through the ICGC project and thinks that it will be of great help to ICGCmed. "I think after ICGC we are coming away with a lot of insight about how to better design projects and manage such a large-scale initiative. Something I think that is really valuable is that despite the ICGC being spread out around the world, we still found a way to build a great and effective team culture that kept everyone informed and allowed us to do our best work. This team spirit will serve ICGCmed well."
Past experience has also helped Jennings and her colleagues anticipate possible issues ahead of time. "Perhaps our biggest takeaway is that it can be difficult to collect the number of well-annotated clinical samples that are needed. The lessons learned from previous projects will help us overcome this challenge." Annotations are the small bits of information about a patient and their case that make up the whole of their clinical data.
ICGCmed's leadership is reaching out to leading scientific groups and funders around the globe to establish project teams that are expected to bring the project to completion by 2025. "Our target date of 2025 is ambitious, but the sooner that this valuable data is in the hands of researchers and clinicians, the sooner it can start helping patients," says Jennings.
Read the ICGCmed White Paper [PDF]
Related stories:
Dr. Peter Lichter discusses ICGCmed