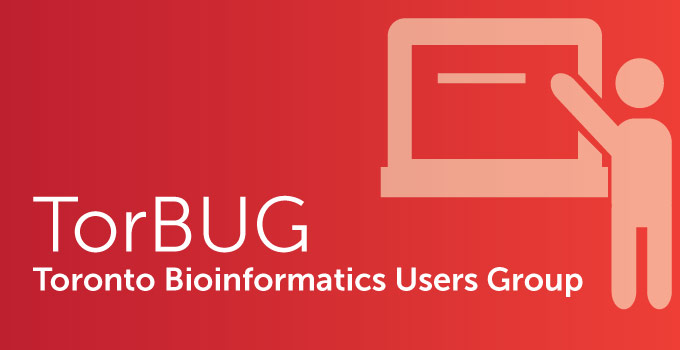 The Toronto Bioinformatics User Group (TorBUG) will hold its first session of the New Year on January 25. Anyone with an interest in bioinformatics is encouraged to attend and hear from Katie Pollard, Director and Senior Investigator at Gladstone Institutes and Davide Chicco from the University of Toronto.
Event details
January 25, 2017
4-4:15 p.m. Trainee Speaker: Davide Chicco, University of Toronto: "Siamese neural network for prediction of long-range interactions in chromatin"
4:15-5 p.m. Guest Speaker: Katie Pollard, Gladstone Institutes: "Most transcription factors recognize DNA shape"
5-7 p.m. Reception
Location: 160 College St., Toronto, Red Room, Donnelly Centre for Cellular and Biomolecular Research, University of Toronto
A calendar of upcoming TorBUG events can be found at: https://www.google.com/calendar/embed src=q298n32s05bs5l3160afh302hk@group.calendar.google.com
Missed a session? Videos of the latest TorBUG talks are below.