About > Leadership
Rebecca Tamarchak, PhD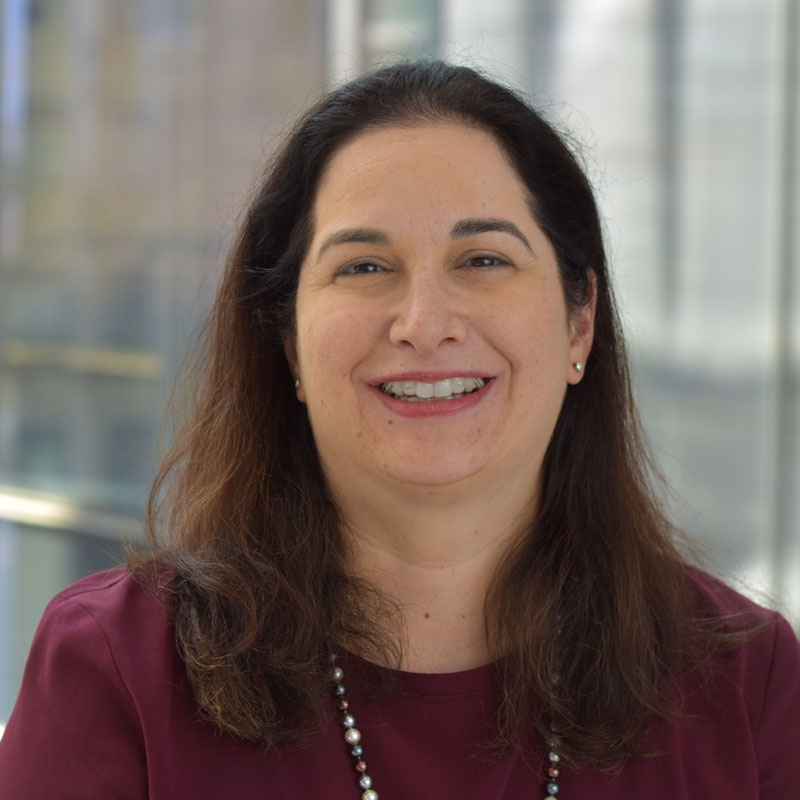 Contact
Rebecca Tamarchak, PhD
Head of Strategy, Governance and Partnerships
Head of Strategy, Governance and Partnerships
In the role of Head, Strategy, Governance and Partnerships, Dr. Tamarchak's areas of responsibility include strategic and operational planning, Board governance, strategic projects and partnerships, government relations, patient partnership, EDI and impact assessment. She also serves on the Board of the Canadian Cancer Research Alliance.
Prior to joining OICR, Dr. Tamarchak led a point-of-care diagnostic program at Grand Challenges Canada, in partnership with the Bill & Melinda Gates Foundation, aiming to deliver improved diagnostic testing for infectious disease in low resource settings. Prior to that, Dr. Tamarchak was a senior consultant at SHI Consulting (now Shift Health), where she supported strategic and business planning for health care, academic, non-profit, industry and government clients in the health and life sciences.
Dr. Tamarchak holds a BSc. (Honours) in biochemistry from Concordia University and a PhD in cell biology and immunology from Yale University.
Looking Ahead
Receive the latest news, event invites, funding opportunities and more from the Ontario Institute for Cancer Research.