About > Leadership
Rima Al-awar, PhD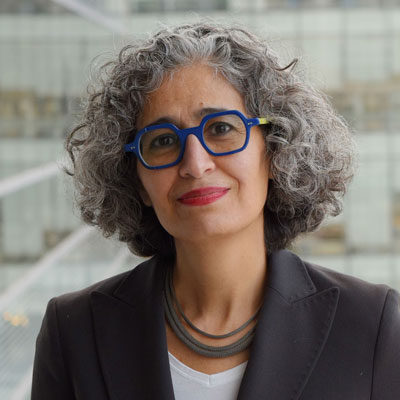 Contact
Head, Therapeutic Innovation and Drug Discovery
Dr. Rima Al-awar leads the Therapeutic Innovation research theme and the Drug Discovery group at OICR.
OICR's Drug Discovery group, which is comprised of dozens of researchers with deep industry expertise, focuses on translating the most promising ideas coming from Ontario's academic community into therapeutic benefits for cancer patients by identifying hit and lead molecules and optimizing them as potential drug candidates.
Dr. Al-awar earned her PhD in synthetic organic chemistry from North Carolina State University and did a post-doctoral fellowship at the University of North Carolina at Chapel Hill prior to joining Eli Lilly and Company in 1995. During her time at Eli Lilly, she served as Head in Discovery Chemistry Research and Technologies, and later as Head in Route Selection in Chemical Product Research and Development.
In 2008, Dr. Al-awar founded the OICR Drug Discovery Program. She serves as an Associate Professor in the Department of Pharmacology at Toxicology at the University of Toronto.
Looking Ahead
Receive the latest news, event invites, funding opportunities and more from the Ontario Institute for Cancer Research.