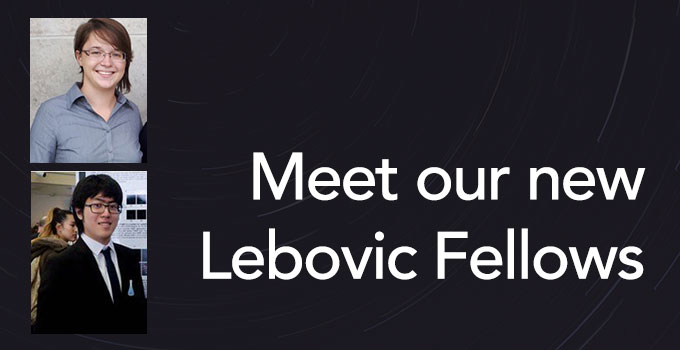 OICR is proud to announce two new partnerships between research trainees in Ontario and collaborators in Israel, supported by Joseph and Wolf Lebovic.
The Joseph and Wolf Lebovic Fellowship Program, a joint initiative between the Hebrew University of Jerusalem's Institute for Medical Research Israel-Canada (IMRIC) and OICR, is supporting two new partnerships between local cancer researchers and those in Israel.
This is the second round of this fellowship program that aims to strengthen collaboration across the two countries by pairing trainees in complementary areas of expertise. Both projects focus on the interaction between tumours and the immune system to develop new and more effective therapeutic strategies for cancer.
Over the next two years, the new fellows will develop their mutually-beneficial partnerships, allowing them to further their research while building their collaboration skills.
"We are investing in talented trainees with the potential to make a significant impact in cancer research, while fostering international collaboration," says Dr. Laszlo Radvanyi, President and Scientific Director of OICR. "We cannot wait to see what they will accomplish in the years to come."
---
Teaming up to take on a new approach
Principal Investigator in Israel: Dr. Lior Nissim, Assistant Professor at IMRIC
Fellow: Natella Buketov, Master of Science student at IMRIC
Principal Investigator in Ontario: Dr. Samuel Workenhe, Assistant Professor at McMaster University
Fellow: Jeffrey Wei, Master of Science student at McMaster University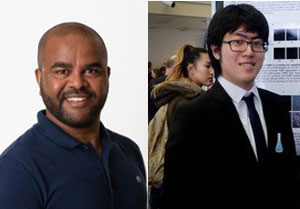 Developing viruses that alarm the immune system to fight against cancer is a sought after goal around the world. A common challenge with this approach is that cancer cells can often "shut off" or silence these alarms, and thus, the cancer cells remain undetectable to the immune system.
Workenhe and Nissim hypothesize that synthetic molecules – sequences of DNA that cannot be found in nature – could be used to overcome this challenge and effectively trigger an immune response against cancer cells.
Through the Lebovic Fellowship, these two research groups have teamed up to explore the possibility of using viruses, developed by the Workenhe Lab, to deliver synthetic molecules, developed by the Nissim Lab, to cancer cells. Over the next two years, they will work to optimize their platforms, develop the viruses and test them in infected cell cultures and tumour-bearing mice.
"There's a lot of drive behind this project," says Workenhe. "We both want to find a way to make this work and overcome the challenges of viral immunotherapies together."
---
Partnering to accelerate research
Principal Investigator in Israel: Dr. Sheera Adar, Senior Lecturer at IMRIC
Fellow: Dr. Pooja Chauhan, Postdoctoral Fellow at IMRIC
Principal Investigator in Ontario: Dr. Carolina Ilkow, Scientist at the Ottawa Hospital Research Institute and Assistant Professor at the University of Ottawa
Fellow: Emily Brown, Master of Science student at Ottawa Hospital Research Institute and the University of Ottawa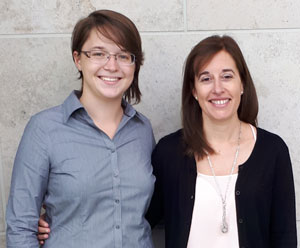 The Adar Lab and the Ilkow Lab are both interested in the SWI/SNF complex – a cellular machine that affects how our DNA is packaged and coiled.
The Adar Lab is working to better understand how SWI/SNF affects DNA damage repair in cancer cells. The Ilkow Lab is working to better understand how SWI/SNF can be altered to improve immunotherapies. They recognized that they can study SWI/SNF better together.
With the support of the Lebovic Fellowship, these groups are partnering to investigate SWI/SNF with two different approaches while sharing common methods, resources and expertise. By doing so, the researchers expect to reduce duplicative efforts and accelerate both projects. "I'm excited to be involved in the field of cancer immunotherapy," says Brown. "Seeing that your work has direct impact is really rewarding, and I'm excited to help contribute to such an innovative approach."