Diana Lemaire takes over as Chair of OICR's Patient and Family Advisory Council from inaugural Chair Antonia Palmer.
Diana Lemaire approached her diagnosis and treatment for stage three colon cancer the same way she approaches most things in life: by asking questions, looking for solutions and framing life changes as new adventures.
"I was very mindful and curious throughout my treatment," says Lemaire, who underwent surgery and chemotherapy in 2015 and dealt with complications. "Is the quality of care as excellent as others claim it is? How well are processes undertaken?"
These were the same types of questions she has asked over the last 25 years of her career supporting hospital administration, with a focus on evaluation and improving processes. But she says the perspective she gained from the other side of the healthcare system was an awakening.
"Patients and care providers tend to see and experience healthcare very differently. Patients may bring worldviews, expectations, and assumptions that are inconsistent with those of care providers," she says. "Based on their experience of receiving care, patients may see opportunities for improvement that care providers, researchers and others don't recognize as they view their work through a very different lens."
That perspective is what drove Lemaire to become a champion for patient partnership, hoping to bring more diverse perspectives to the table. She began as a patient partner with the London Regional Cancer Program and then the Lawson Health Research Institute, and now she will apply her natural curiosity, experience and unique perspective as Chair of OICR's Patient and Family Advisory Council (PFAC).
"Patient partnership has really come into its own and there are innovative ways for patient partners to become integrated into OICR's work," says Lemaire, who has been a member of OICR's PFAC since it launched in early 2021.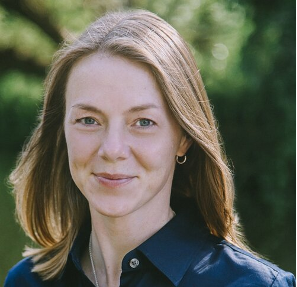 Lemaire takes over from inaugural Chair Antonia Palmer, who is stepping away after helping form the PFAC and leading it through its first year.
"OICR and the PFAC have come a long way in such a short time, and I've loved being a part of it," says Palmer, an experienced patient partner whose two-year-old son was diagnosed with stage four high-risk neuroblastoma in 2009.
Palmer will now focus on her role as Executive Director of Kindred Foundation and other volunteer commitments, but she says she will be paying close attention to OICR's progress.
"I think OICR's PFAC has the potential to play a huge role in the patient partnership space within Canada and even internationally," she says. "I can't wait to see what this amazing group accomplishes, and I'm going to continue to watch and learn from them."
OICR President and Scientific Director Dr. Laszlo Radvanyi says OICR is lucky to work with tremendous patient partners as it continues to strengthen the voice of patients in Ontario cancer research.
"I want to express my deepest thank you to Antonia for her time and tremendous effort in helping to build a foundation for authentic, impactful patient partnerships across all of OICR's research programs," Dr. Radvanyi says. "We welcome Diana as Chair of PFAC to build on this success and take us into our next exciting phase of our patient partnership."
For Lemaire, partnering with OICR was a natural fit. She has a lifelong interest in research and a Master of Science degree in epidemiology and biostatistics. She says that contributing to cancer research is also a way of honouring her cancer journey and that of others.
"Cancer was a unique and life-changing experience, and I want to apply the knowledge I have gained from that experience to benefit others," she says. "Being a patient partner is a way of using that knowledge and experience to pay it forward."
***

OICR will soon launch its first organization-wide patient partnership plan, setting out its priorities and activities for the coming years. More news will be published shortly.