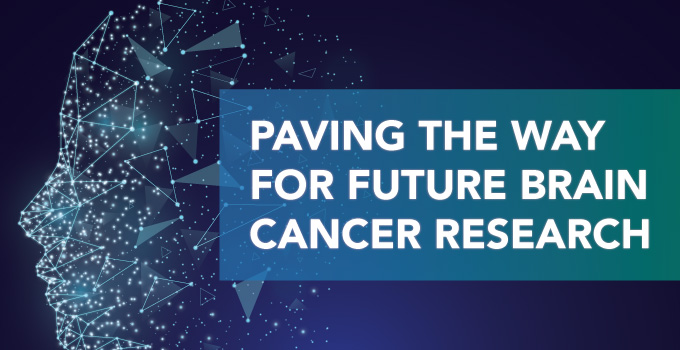 OICR-supported study finds key mechanisms driving a severe form of brain cancer affecting infants and toddlers
When a young child is diagnosed with ependymoma, their treatment options are limited to surgery and radiation therapy – the latter of which causes severe side effects to the developing brain. Despite several clinical trials, scientists have yet to identify life-extending chemotherapies for this type of brain cancer.
In an OICR-supported study recently published in Cell, a research team at The Hospital for Sick Children (SickKids) re-examined how scientists have been studying ependymoma and invented new ways to model the disease. Their work has uncovered key mechanisms behind these tumours and new approaches to treat them.
Lead authors Dr. Antony Michealraj and Sachin Kumar, who are both members of Dr. Michael Taylor's lab, discussed these promising findings with OICR News.
What spurred this research question?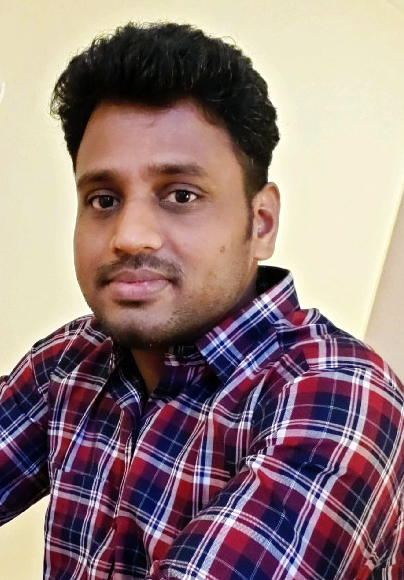 AM: Unfortunately, treatment options for young children with ependymoma are very limited. Radiation treatments led to severe side effects and the disease often returns, so we are very motivated to develop new therapies for these infants and toddlers.
Our previous research showed that these brain tumours emerge very early in a child's development and, remarkably, there are no specific genetic mutations that are known to cause these tumours. Instead, these tumours possess a unique way of regulating what genes are on or off – a unique epigenetic profile.
We observed that patient tumours have an enriched hypoxia (oxygen level) signature which is correlated with poor survival. These unusual scenarios pushed us to study how hypoxia and epigenetics are linked in ependymoma to search for potential solutions.
How did you approach this challenge and what did you find?
AM: The first problem that we faced was the availability of relevant disease models. What we realized was that we could not study the disease unless it was in a very specific environment with fine-tuned oxygen levels. In the body, these cancer cells only grow in low oxygen and we needed to mimic such an environment. Once we did so, we ended up with an exceptional experimental model of ependymoma that nobody has been able to create before.
These models allowed us to study the microenvironment of ependymoma cells. We saw that the cellular metabolism, or how a cell consumes and uses nutrients, was responsible for the epigenetic dysregulation seen in patients. Using an array of metabolic and epigenetic inhibitors, targeting these pathways destroyed ependymomas, providing an avenue for novel therapeutic interventions.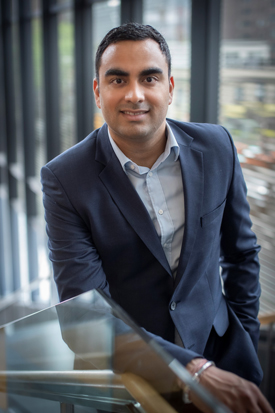 SK: One exciting finding was what we call our "Goldilocks" model. The key was histone lysine methylation – a process regulating how DNA is wrapped and coiled in a cell. Ependymoma cells require a very fine balance of histone lysine methylation, and too much or too little results in the cells dying.
By studying how to keep these cells alive, we learned how we could potentially eliminate them. The idea would be to find or repurpose drugs that target these pathways within the body, creating an unfavorable environment and eliminating them for good.
How can we translate these discoveries into new therapies for patients?
SK: With our new knowledge of the key molecular pathways involved in ependymoma, we can now look to develop specific compounds – or potential drugs – that can alter these pathways, disrupt the cancer cell's environment, and prevent these tumours from growing. These compounds may include drugs that are already in clinical studies or completely new molecules. What's great is that now we have a model that we can use to screen these drugs more effectively.
AM: We can screen FDA-approved drug libraries on these disease models which will enable us find potential chemotherapies rapidly. Since there are currently no approved medicines that work for this type of brain cancer, if we find a drug that works, it could potentially become the standard of care for this disease around the world.
We hope that these findings pave the way for future therapy development. Although we're in the very early stages of developing any new drugs, we understand how important this work is to the children and families affected by the disease. We're committed to finding new solutions for them.
Read more about our achievements in brain cancer research on OICR News.