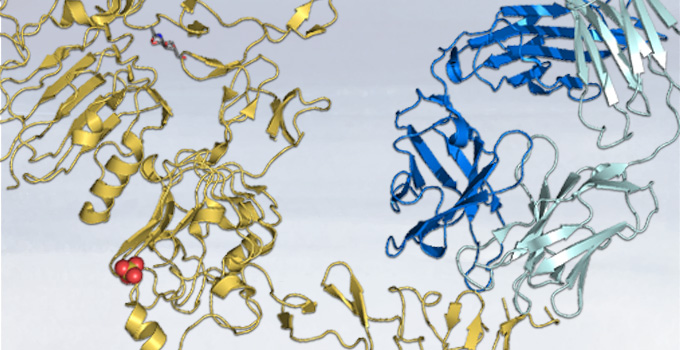 Current HER2 tests help predict which breast cancer patients will respond to HER2-targeted therapies, but sometimes these tests provide unclear results. An Expert Panel of pathologists and cancer researchers, including Dr. John Bartlett from OICR, recently published revised clinical practice guidelines for HER2 testing in breast cancer to help improve clarity of HER2 test results.
"For a small but important group of patients, there was uncertainty around interpreting tests and we didn't get a clear picture of who should or shouldn't be treated with HER2-targeted therapies," says Bartlett. "To address this ambiguity, these new guidelines recommend the combined interpretation of two assays in these cases, so that better information can be given to patients making choices about their therapy."
To establish these new recommendations, the College of American Pathologists (CAP) and the American Society of Clinical Oncology (ASCO), assembled an Expert Panel of internationally-recognized breast cancer researchers. The Panel included two Toronto-based researchers, Bartlett and Dr. Wedad Hanna from Sunnybrook Health Sciences Centre – a senior breast pathologist and leader in breast cancer research.
The Panel collected data from recent published findings that link HER2-testing patterns and clinical outcomes. They then reviewed, analyzed and synthesized the data into guidelines and tools which can now help medical oncologists, pathologists, surgeons and radiation oncologists make more confident treatment recommendations for breast cancer patients.
Guideline updates include:
Revision of the definition of IHC 2+ (equivocal) to the original FDA-approved criteria.
Repeat HER2 testing on a surgical specimen if the initially tested core biopsy is negative is no longer stated as mandatory. A new HER2 test may (no longer should) be ordered on the excision specimen on the basis of some criteria (such as tumour grade 3).
A more rigorous interpretation criteria of the less common patterns that can be seen in about 5 per cent of all cases when HER2 status in breast cancer is evaluated using a dual-probe ISH testing. These cases, described as ISH groups 2 to 4, should now be assessed using a diagnostic approach that includes a concomitant review of the IHC test, which will help the pathologist make a final determination of the tumour specimen as HER2 positive or negative.
The Expert Panel also preferentially recommends the use of dual-probe instead of single-probe ISH assays, but it recognizes that several single-probe ISH assays have regulatory approval in many parts of the world.
"HER2 testing guidelines aim to ensure that breast cancer patients get the targeted therapy they need while avoiding side effects and unnecessary costs to those who are unlikely to benefit from HER2-targeted therapy," says Bartlett. "Our new guidelines help us make sure that women with breast cancer are getting the treatment they need."
Bartlett has been involved in developing standards for HER2 testing for the past 18 years and continues to inform guideline development for breast cancer testing and treatment.
For more information, read the news release from the College of American Pathologists