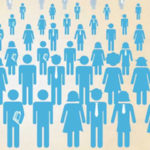 On November 16 the ICGC-TCGA DREAM Challenge launched a new crowd-sourced competition to better understand how cancer originates and evolves. It is the first project in the world to bring together crowd-sourced benchmarking and cloud-based execution of DNA sequencing analysis pipelines in an effort to improve the understanding of tumour DNA.
The project is focused on the heterogeneity of cancer. Recent advances in DNA sequencing have allowed for a much deeper analysis of tumours revealing them in unprecedented detail. The result of this work has shown that tumour cells are far more genetically different (heterogeneous) than previously assumed. Genetically different cells respond differently to therapies, making them more difficult to treat with single "silver bullet" solutions. But better understanding of these differences provides a major opportunity to develop more personalized treatments that are far more targeted and have fewer side effects for patients.
The project brings together researchers from Canada, the United States and the United Kingdom. Participants in the Challenge will be tackling three key questions about the heterogeneity of cancer: how many sub-populations are within any given tumour, how did these sub-populations grow and evolve and which genetic mutations are present in each sub-population? Using a method developed as part of a previous DREAM Challenge to simulate DNA sequencing data that closely mimics that from real human tumours, the organizers have created a set of 50 tumours with distinctive life histories and evolutions.
"Tumours are very complex things and are made up of many different types of cells. Some of those cell types can be killed by some drugs, but not others," said Dr. Paul Boutros, a Principal Investigator at OICR and one of the leaders of the Challenge. "The SMC-Het Challenge is an international collaboration to learn the best ways to understand which cell types are present in any patient's tumour and how much of each exist. These results can provide patients and their caregivers guidance as to which treatments are most likely to provide cure."
"Crowd-sourcing has provided a way for researchers across the world to collaborate on solving problems together," he says. "DREAM and Sage Bionetworks are world leaders in this area. As a whole the SMC Challenges have provided focus on specific problems that are understudied and provided an easy way for scientists from other fields and citizen scientists, to get involved in solving key problems in cancer genomics."
The Challenge will run until March 2016. The overall winning algorithms will be run on a subset of the ICGC pan-cancer dataset of 2,500 whole-genome sequences. Sign up to participate at: https://www.synapse.org/#!Synapse:syn2813581