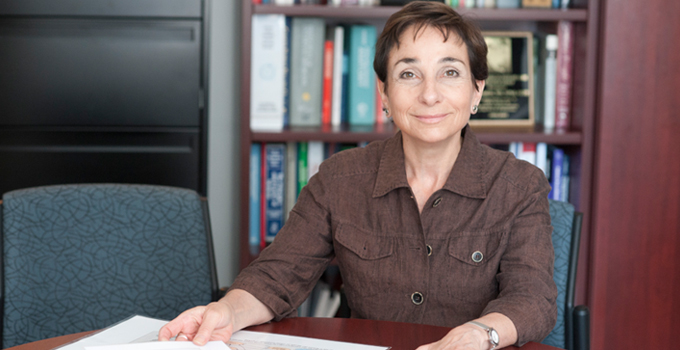 Family physicians are often a patient's first point of contact in the healthcare system. For those patients with cancer, their family physician plays an important role in their care not just at their time of diagnosis, but also throughout their treatment and for the rest of their lives.
Recently, Dr. Eva Grunfeld, OICR's Director of Knowledge Translation and a Professor at the Dalla Lana School of Public Health and the University of Toronto, published a series of papers in the journal Canadian Family Physician focusing on the role of family physicians in oncology. The issue is dedicated to research from the CIHR-funded CanIMPACT program.
CanIMPACT researchers identify gaps in care, and develop and test strategies to improve the capacity of primary care providers to provide care to cancer patients. The program is also working to improve integration and coordination of care along the cancer care continuum.
By improving the capacity of primary care providers and closing gaps, the CanIMPACT team hopes to better integrate family physicians into cancer care more broadly and to provide better care overall for patients.
"This is the first time that Canadian Family Physician has published an issue focused on a specific topic. Being published in a journal that is distributed to every family physician in Canada means that research from the CanIMPACT team will have an impact on raising awareness about the important role that family physicians play in the care of cancer patients," says Grunfeld.