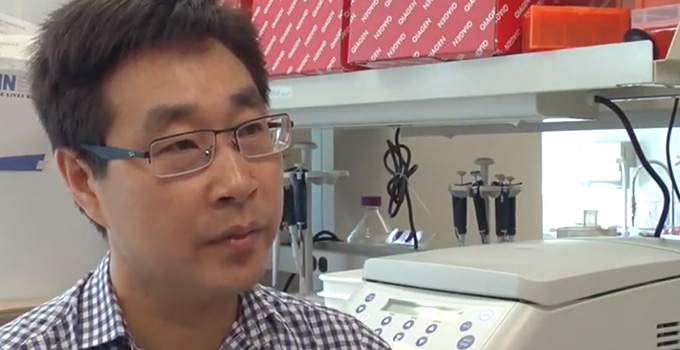 Noncoding RNA may play a bigger role in driving prostate cancer development and progression that previously thought. 
On Monday the University Health Network's Princess Margaret Cancer Centre announced that prostate cancer researchers, funded in part by OICR, have pinpointed the key regulatory role of 45 noncoding genes in the development and progression of prostate cancer. The research was published in Nature Genetics.
The Principal Investigator is Dr. Hansen He, an epigeneticist and scientist at the Princess Margaret Cancer Centre. The research findings better illustrate the role noncoding RNA plays in the disease process.
"Our research looked at genetic variations associated with prostate cancer and found that about half of these variations may function through noncoding genes rather than the protein-coding genes," said Dr. He in a statement. "In other words, we have discovered that noncoding RNA has a very important function in driving prostate cancer development and disease progression."
Dr. Hansen He, principal investigator on the study, says there are more than 100 known risk regions associated with the development and progression of prostate cancer. (Video: UHN)
This knowledge could help in developing a new clinical biomarker that could better predict who will develop prostate cancer and how aggressive it will be.
The research was funded by The Princess Margaret Cancer Foundation, Prostate Cancer Canada, the Canadian Institutes of Health Research, the Natural Sciences and Engineering Research Council of Canada, the Canada Foundation for Innovation, the Ontario Research Fund, the Ontario Institute for Cancer Research, the Women in Insurance Cancer Crusade and the Canadian Cancer Society.