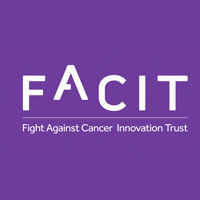 Development of a set of novel therapeutic compounds identified by OICR's Drug Discovery Program and researchers at the University Health Network (UHN) will be accelerated thanks to a recently announced collaboration between Johnson & Johnson and the Institute, UHN and Novera Therapeutics, a new company established by the Fight Against Cancer Innovation Trust (FACIT) to enable further development of the compounds.
Novera will receive an upfront payment from Johnson & Johnson and can receive a total of approximately $450 million as well as funds from potential royalties and sales. As part of the deal, Janssen will have an exclusive license option for candidate drugs that are developed through the collaboration. After exercising this option Janssen will undertake all pre-clinical, clinical and commercial development.
"Janssen is an excellent partner for this exciting program and we welcome the opportunity to leverage their distinguished development expertise in haematological cancers.  Patients in Ontario and worldwide will benefit from this collaborative and innovative model for translational research," says Dr. Tom Hudson, President and Scientific Director of OICR.
Media coverage
OICR, Novera and Janssen Biotech collaborate to develop haematological cancer drug
From Pharmaceutical Business Review
J&J deepens its Canada ties with $690M in R&D deals
From Fierce Biotech
Cancer Institute Spins-Off Company, Gains Licensing Deal
Science Business
J&J partners with pair of Canadian companies
From BioCentury