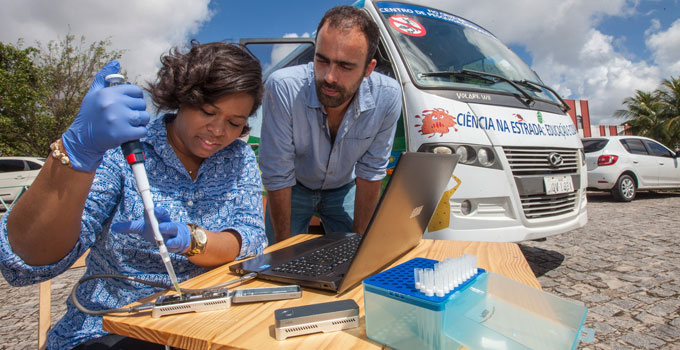 Photo: University of Birmingham

Scientists from the University of Birmingham in the U.K. have established a mobile DNA sequencing lab in Brazil to help that country track the spread of the Zika virus. The lab, based inside a minibus, is travelling through the areas of Brazil that have been most affected. A central part of the technology they are using is the small, USB-powered MinION genome sequencer. OICR's Dr. Jared Simpson, an Investigator in the Informatics and Bio-computing Program, developed the software used to sequence samples on the device.
Read the news release: Mobile laboratories help track Zika spread across Brazil
Related: Tracking Ebola with portable sequencers: Could this technology be the key monitoring the spread of Zika?