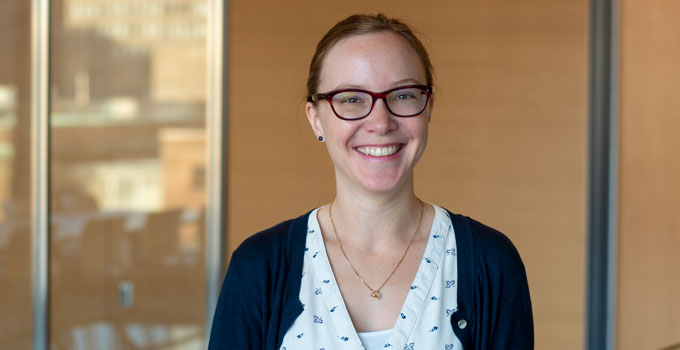 On January 3, 23 community engagement professionals – including OICR's Dr. Ann Meyer – were named AAAS Community Engagement fellows for 2019.
The Community Engagement Fellowship Program (CEFP) brings together professionals from a diverse range of scientific communities to share insights and develop strategies to strengthen their respective communities. CEFP aims to improve collaboration and community building in science – and that's exactly what Meyer will continue to do in Canada's bioinformatics space.

"Over the last few years, we've been working on filling the educational needs of Canada's bioinformatics community," says Meyer, Knowledge and Research Exchange Manager at OICR and Manager of Bioinformatics Education at bioinformatics.ca. "This fellowship will help us expand our efforts to foster and strengthen ongoing collaboration amongst research groups in Canada with similar interests."

Meyer is the only individual from a Canadian institute who has been selected to participate in the CEFP since its inception. The 2019 cohort includes community leaders from the Chan Zuckerberg Science Initiative, the National Geographic Society and the Data Commons Pilot Phase Consortium.

"Alongside these talented community managers, I hope to bring back new techniques to better engage the bioinformatics community," says Meyer. "Further developing our community will facilitate ongoing learning collaborations and strengthen this research network across our geographically disperse nation."