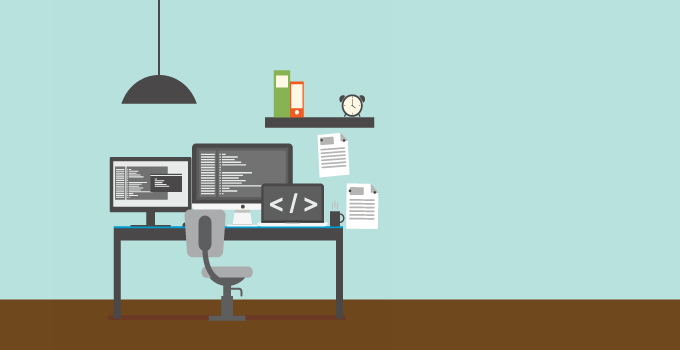 Software powers an increasingly large portion of our lives, from the phones in our hands to the computers we work at to the cars we drive. The engineering expertise behind all these tools has, unsurprisingly, become a hot commodity.
In cancer research software engineering is particularly important because the efficiencies and improvements that software engineers can find in fields such as data management can help researchers collaborate, work faster and take on more difficult challenges.
OICR has been running a Software Engineering Club for staff for the past six years to help keep our software engineers abreast of the latest developments in the field.
To help support the software engineering community globally and highlight the skills of OICR engineers, OICR recently begin recording sessions of its monthly Software Engineering Club and posting them on YouTube. Over 1,000 people have already viewed the first session. The next session will be held August 16 and will be posted shortly thereafter.
We spoke to Adam Wright, a Bioinformatics Software Developer at OICR and one of the founders of the club about why it was formed and why it is important to move the club to this larger platform.
What is the OICR Software Engineering Club? 
The OICR Software Engineering Club is a monthly forum that facilitates the sharing of hot topic technologies. Each month a volunteer is selected to showcase a topic of his or her choosing and present it here at OICR. Presenters pick their topics based on their working experience or a topic they are considering using in the future. That way they have a real connection with what they are presenting.
Why did you start the club? 
The club originated as the Web Development Club about six years ago. The name changed to Software Engineering Club as it became clear that club members were interested in presenting on an increasingly broad array of topics. The club started to facilitate greater communication across the organization but it soon became clear it could play an ever-larger role.
How have the sessions gone so far? 
Meetings have gone extremely well over the years. We have had many talks that have enabled developers within the organization to keep up with the latest trends in the software industry. Software is always changing and there are always new skills required to keep up to date, so it is important to have a place where we can share ideas and keep on top of the latest trends.
What are you hoping the club will accomplish? 
Although the number one goal of the club has been to facilitate communication across the organization, we have started an initiative to focus on external communication as well. These external communications include posting videos of the presentations on YouTube. By showcasing OICR's talented software developers, we hope to increase the number and quality of developers interested in our organization who may want to work here or collaborate with us.
Who should tune in and why? 
The sessions are pretty technical so they aren't for everyone, but they are great for anyone who is interested in learning about the latest developments in the software industry.
There are two main reasons people interested in the software industry should tune in. First, software engineers who are interested in presenting should tune in because we are always looking for volunteers for future sessions. We want people to present regardless of their experience level. This is an opportunity for individuals to develop their presentation skills and to show off projects they have been working on. And second, anyone interested in software development should tune in, because we have amazing projects and very talented software developers at OICR. This is a great opportunity to network within and to learn about software projects under development at OICR.